Best Paid iPad Apps
With so many paid and free ipad apps in itunes apps store, I usually go for the free versions. But some ipad apps cost money because in this world nothing in life is free. To narrow down the 3 best paid ipad apps is a tough one, but ill give it a shot.
Best Paid iPad Apps Reviews
1. Angry Birds HD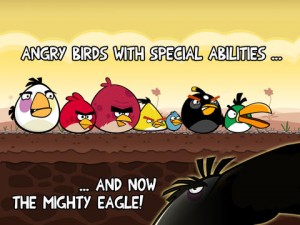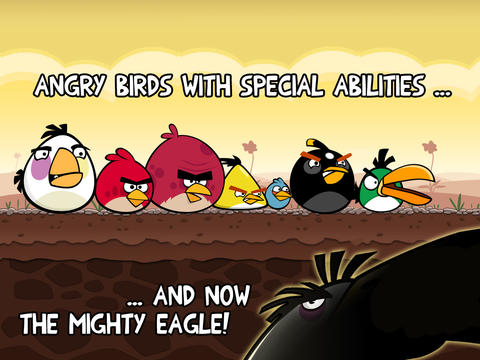 There has to be a reason Angry Birds ipad app is always at the top in the app store. After Playing the free version and wanting to play more, I purchased the full version of this one of the best paid apps for ipad, and I was not disappointed.
This Angry Birds HD is just a simple and fun game to play. It's not too hard to grasp the concept with the story line of pigs vs birds who got angry. I found myself on attached to the birds and wanted to get my revenge on the pigs. There are multiple types of birds which function differently and you need to figure out the best way to take advantage of each individual birds strengths and weaknesses.
There are so many levels with updates continually in the works. My goal is to get perfect 3 stars on all the Angry birds HD levels. It's a tough ipad game and it makes you think and strategize as you aim various birds to destroy the pigs stronghold. This game has a great replay value and should be a must in every person's iPad.
Buy this best paid apps for ipad – Angry Birds HD Here.
2. Infinity Blade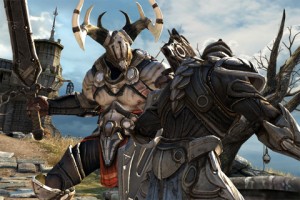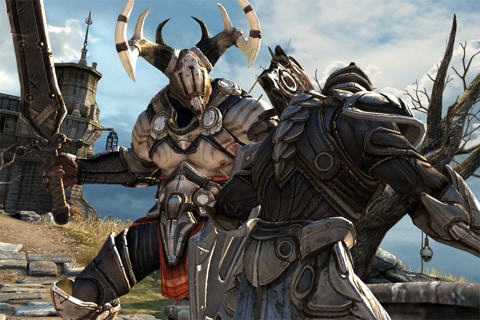 So I know that this ipad game had a ton of hype and advertising behind it. That is why I bought this app which we choose as one of best paid apps for ipad tablet. And this Infinity Blade app for ipad, iphone and ipod touch did not leave me wishing I had my money back. The graphics are really what makes this game shine. This cool ipad game was specifically designed for the apple mobile platform iOS.
Infinity Blade game app is basically a fighting game similar to that of final fantasy but on a simpler way. You walk around a short distance and search for items or enemies. When you find the enemies the attacks are touch screen based where you would swipe the screen in a series of strokes and dodge or block enemy attacks. Defeating more the enemies gives you gold and experience points which you can use to upgrade your weapons and armor and other items in your inventory. This game does get a little repetitive but just to experience the game play and great visual graphics for a low cost of $5.99 makes the game worth it.
Download/Buy this best paid ipad apps – Infinity Blade from iTunes ipad apps store Here.
3. Star Walk for iPad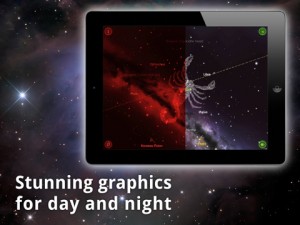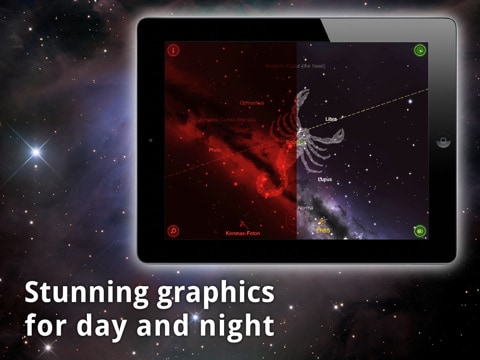 Star Walk for iPad is an interactive astronomy guide
There is a reason this star walk was named winner of an Apple design award in 2010. This last of our 3 best paid apps for ipad is a must for anyone who has ever gazed up at the stars and wondered what they were and what it meant.
Now I myself am somewhat familiar with the popular constellations, but with star walk app, you can discover over 9000 stars, planets, and constellations. This is a very simple and easy to use app for ipad that does some very amazing things. All you have to do is hold up your iPad to the sky, and it used the built in GPS from the iPad and with the augmented reality feature it shows you where everything will be in the sky.
Star Walk for iPad is like having your own hand held planetarium. There are many other features as well, such as the time machine where you can see what things looked like in the past and in the future and picture of the day which amazes me every day. I cant sing the praises of this app enough. This is an educational and entertaining way to learn about the heavenly bodies twinkling above us. And I don't mean to brag, but it does help with the ladies if a man knows and can point out specific constellations on his own, but with this app, you can arm yourself with a vast encyclopedia of knowledge to impress even the nerdiest of dates. Get this great ipad app, entertain yourself and learn. You can't go wrong.
Buy this Star Walk App for ipad from itunes store Here.
Those are our choice of 3 Top paid apps for ipad. I believe there are many coolest paid and free ipad apps in iTunes apps store like the fresh update list of top paid apps for ipad from itunes store below:
Top Paid iPad Apps (All genre)
[carpwp:feed{http://itunes.apple.com/us/rss/toppaidipadapplications/limit=5/xml}][/carpwp]
Top Paid Apps for iPad Games Genre
[carpwp:feed{http://itunes.apple.com/us/rss/toppaidipadapplications/limit=5/genre=6014/xml}][/carpwp]

Do you have your own list of Best paid ipad apps? Well, then please kindly share them here 🙂 .

About the Author: