VentureBeat reports, according to several sources, Apple plans to launch a truly Apple TV to run IOS, since 2012. There were many speculations about the Apple TV, and some reports earlier claimed that it was to be launched this year. VentureBeat has just renewed the speculation. Here's what their report says:
Multiple reports, as well as sources interviewed by VentureBeat, support the rumor, which is widespread among the gadget industry.
      Piper Jaffray analyst Gene Munster, a longtime Apple analyst, predicts that Apple will produce a television in  late 2012 or early 2013. In an interview with VentureBeat, Munster cited multiple sources, including component suppliers as well as an internal Apple source, to back up his theory. Munster predicts this will be an actual TV, not just a set-top box, and most likely running a version of iOS. (Note: Munster made a similar claim in 2009, except then he said that Apple would have a TV by 2011. He now says "I think the probability is almost zero that it will be this year.")
     Venture capitalist Stewart Alsop, of Alsop Louie ventures, lent credence to the "iTelevision" theory in an interview with VentureBeat. Alsop sits on the boards of TiVo and Sonos, follows the hardware industry closely, and says he has heard from multiple sources throughout Silicon Valley that the Apple television project is underway.
      The Wall Street Journal mentioned that Apple is "working on new technology to deliver video to televisions, and has been discussing whether to try to launch a subscription TV service," according to "sources familiar with the matter." That's typically code for an inside source. And Cult of Mac notes that the time may be ripe for Apple to make a television, as high-end TVs have started to dip below the $1,000 price threshold.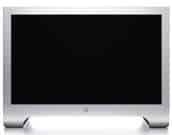 The analyst Brian White from Ticonderoga Securities, wrote in April that Apple may also launch a model "Smart TV" acesta.Trip year Chowdhry, Global Equities Research from, said that by 2012 Apple will launch two models HT TVs. The concept of "SmartTV" in the development of "smart" is Apple's plan to conquer and television industry with a TV model that allows applications running IOS. One of the reasons why Apple delayed the launch is the high cost of ecranelor.Zvonurile may persist, however, that by the end of 2012 we will have the first Apple TV.

About the Author: