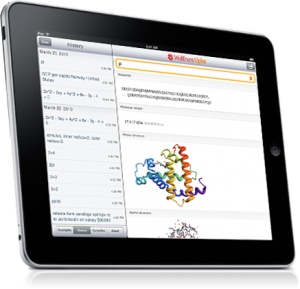 This week a variety of websites have reported seeing some interesting things in their users list. According to a number of major websites there are some new iOS devices surfing the internet that are sporting a number of new features and designs that we've never seen before; at this point we can only assume that it must be the upcoming iPad 3.
According to the automatic reports, this unknown iOS device is running iOS6 and sporting an incredibly unique screen resolution. The resolution, 2048×1536, has already been rumored to be the iPad 3's new retina display resolution so it would only make sense that this mystery device is in fact the iPad 3. We can't say for sure really but all signs point towards it being the iPad 3 and a number of insiders have reported that Apple employees are in fact openly testing the new iPad 3 in a number of ways which would explain why so many websites have begun getting reports of this device.
The rumor currently is that next week will bring the official announcement of the iPad 3 so until then we can't say for sure but things definitely are looking like the iPad 3 will include iOS 6 and an ultra high resolution retina display. If this is the case the previous rumors of an upcoming price increase for the iPad 3 may actually hold true as well given the number of advanced and new technologies being implemented on this iPad. If Wednesday's rumored iPad 3 announcement does happen we should get quite a bit of information about it at that time so hopefully we don't have much longer to wait.