A New App On The Block. Your iPhone just got even more useful. A new to the market light bulb is activated by your phone at the swish of your finger.
The light bulb comes with a free app which makes this possible of course and allows you to change the mood 'just like that'. Where you want dim, relaxing lighting or party mode this app will allow you to magically change the setting. There are seven preset modes and also the options for multi-coloured changes to your light settings. Your iPhone or iPad can operate 10 of these bulbs at a time too.
Your whole life in your iPhone
It seems your iPhone can now deliver all your needs to your small screen. This means everything you might want to know or do is just a swipe of your finger away. And many of the apps you need to 'complete your life' this way are free.
Here's just a few of them:
All your social media platforms are available as apps so that you can keep in constant touch with your online friends and of course somewhere to post your many selfies taken in a variety of settings.
If you still like to read, the Kindle app allows you to download books and pass the time.
Adobe Photoshop Express allows you to make quick alterations to your photos. Obviously not as sophisticated as Its bigger brother but useful and free.
Taking your iPhone photography seriously but want some tips, Camera Awesome is for you. It will help you with composition and adjustments as well as filters.
The Vine app allows you to take 6 second videos for uploading to social media sites. You've probably already seen some as they play on a loop and are becoming popular for sharing.
Pocket allows you to download a webpage and save to read it later without the online connection. Useful for people with busy lives and all those newsletters that you've signed up for.
There are also numerous useful travel apps ranging from Google Maps for checking out your route or your site-seeing; National Rail Enquiries for train times and booking facilities; Tube Map London and more.
Plain Text allows you to take easy notes on your iPhone.
Find my IPhone is a great app for those of you who are prone to losing their phones. Useful too in the unfortunate case of a steal as it will track where your iPhone is located.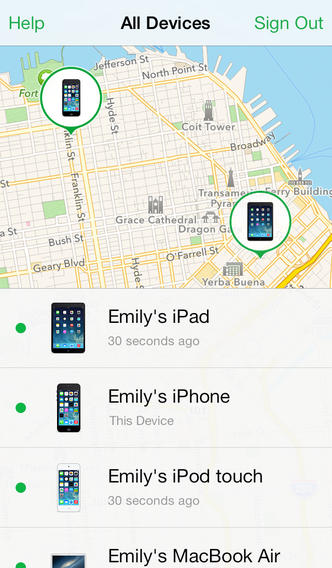 The iceberg tip

This is just the tip of the iceberg as more and more apps are developed everyday. Basically if there is something you want to do it is almost a foregone conclusion that there is an app for it.

One of the problems might be deemed that all your most important information including your tools to make life easy or at least instantly accessible are held on one small device. So with all that information at your fingertips as well as your photos and music make sure you keep your iPhone safe and secure by using it responsibly and making sure you have good iPhone insurance.

Wendy Lin is an artist and writer. She is enjoying her serene life in the countryside of the UK with her family.

About the Author: