Update for Future iPhone and iPod Touch: Just read our new reports:  iPod touch 5th generation, iphone 5 release, iphone 6 release
With the Palm Pre providing perhaps the first legitimate iPhone threat in the market, it's only natural to expect the game-changing handset's next generation to step it up a legitimate notch.  With the rumors of the next iPhone hardware featuring quad-core processors, I think we're set for the next level of market battles.
The rumors began circulating with the news of the 3.0 firmware update for the iPhone featuring support for quad-core processors.  Lending even more probability to the story is Imagination Technologies launch of it PowerVR SGX453, a multi-core capable graphic processor.  Both the current generation of iPhone and iPod Touch hardware uses a less powerful version of that exact same chip which makes it a likely choice for a future upgrade.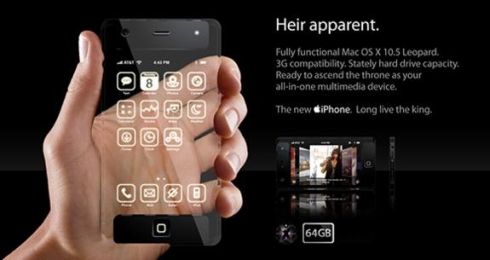 MacRumors believes, however, that the quad-core chip will be an ARM Cortex A9 multi-core unit.  Apple is apparently an ARM architectural licensee and various acquisitions over the past couple of years are pointing towards the integration.

Regardless of which chip actually powers both the iPhone and iPod Touch on their next hardware revision, a four-core upgrade should provide a serious scare to handheld game console manufacturers everywhere.  A setup that powerful can potentially put the PSP and DS units of the world to shame, apart from providing quite an impressive phone HD display.  Now, if only they'd do something about that old cut and paste request…

About the Author: