How to customize your iPhone ringtones?
Apple storms into the marketplace with the new iphone. Free iPhone ringtones for this phone are just some of the unbelievable technology that has been created.
There are Internet websites out there that are specifically designed to give you free iphone ring tones. There are indeed quite a few to choose from.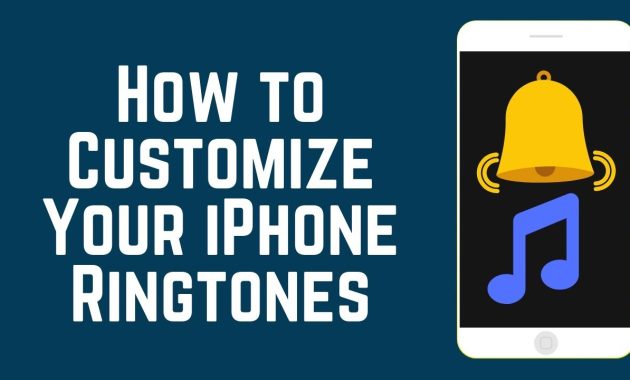 How to Customize iPhone Ringtones?
Iphone users are looking for newer ways to customize their iphones from custom screensavers to wallpaper but one of the most sought after things is customized ringtones. Every day I read numerous requests from iphone users asking me How to customize iPhone Ringtone and today in this article I will teach everyone How to do that.
Essentials required prior to learning customized ringtone for your iPhone are iPhone (off course), a computer, 3rd party software's and a willingness to learn new things. Before we get started to customize the ringtone, I must say that there are two methods by which one can learn, one is the method involving software's like Itoner and GarageBand which is a safer procedure for learning and experimenting with customized ringtone for iphone.
The other method learning and experimenting with that is Jail breaking your iphone and achieving the desired results. In my personal opinion the results achieved by learning on customizing ringtones by jail breaking is technologically challenging and gives better results, but this method comes with evident risks. So in this article we will focus on the safer of the two methods.
Itoner as a software does not charge you per ringtone however the software is not free, but the benefits that itoner offers is that it lets the user transfer ringtones in various formats like .Mp3,.Wav, .Aac etc to be used as ringtones, the process of learning on customizing your iPhone Ringtone is simple and easy to follow and requires only drag and drop followed by sync and you have your custom ringtones ready to use.
The other software you can use to quench your thirst for learning on customizing ringtones for your iPhone is GarageBand, this software is very simple to use and lets the users export songs or recordings ,Ilife jingles to help create customized ringtones for your iphone. These two are not the only software's with which you can customize your iphone ringtones, but these are the easiest and most hassle free methods in my opinion.
There are even websites that do not directly talk about the iphone. There are websites out there that have free ringtone downloads, but you are unable to use certain tones on your iphone without first doing some modifications. These modifications are also available on line. The Internet is the first place one would look for free iphone ringtones. The free iphone ringtones are offered on thousands of websites, thus allowing the customer to easily select the ones you desire. Jailbraking your iphone is another way to get music on your new iphone, provided you have not got Apples latest upgrade. For someone like myself, it would be much wiser to utilise this type of service.
Remember, in today's age, we need to be an individual, and not to lose ourselves in the cyber world of conformity. Stand out from the crowd; state who you are and what you believe in. Your phone can achieve this. I remember that when having a cell phone meant that you were a "yuppy', nowadays it is thought if you do not have one there is something wrong with you! Freedom of speech can be done via your iphone.
Change your free iphone ringtone to suite your mood. You can update everyone in your contacts list to have their own customized ringtone. Your boss for starters, your wife, mother, brother, the ex. You might want to use something like a blues tune or a Rocker Billy theme, hip hop, rhythm and blue, jazz etc etc. War sound effects are quite a popular one. Imagine sitting at the table with the in-laws and an air raid siren goes off! You're sitting there, and the in-laws are hiding under the table! Mind you that depends on the period they were born in.
Problems while surfing the Internet can be numerous. Being diverted to other web pages, having pop ups constantly in your face to the point that you can not read what you came for. Site navigation is another problem. This can be just as confusing to the laymen, beware of those common traps. Look for a site that has it all. Ease of use is the best option. The 'one-stop-shop' is for me.
This site offers up-to-date free iphone tunes. It offers 20 new free ringtones daily. Wow! Now that is what I would be looking for. Fresh information on the newest free iphone ringtones. Look for a simple layout, not too much information that will over load your senses. It must have the items you require to say the least, and this site delivers.
Why pay $0.99 plus to download songs that you already have, when you can obtain them for free? Uniqueness is part of who we are. Why be the same as the guy or girl next to you. Be free to create your own unique sound and flavour.