How to use a Magic Mouse with Windows 7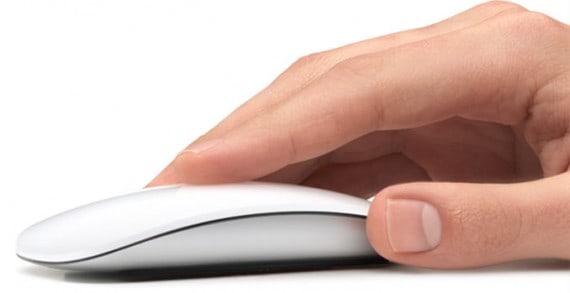 In September I purchased a Mac Mini and with him a Magic Mouse. Using it I realized that Apple did a very good product for Mac OS X, a product that simplify your work with the operating system but a product that is designed to work on Mac. Microsoft has included in Windows 7 drivers for Magic Mouse but is not as easy to connect the little device of the Apple to a PC or a laptop that running on Windows.
Whether you have a Bluetooth dongle or integrated Bluetooth, there are some small tricks that you need to do for your mouse to work for more than five minutes with Windows. We go over the steps of the mouse breeding with Windows and over the fact that the drivers are included make it usable, except for gestures that Windows does not recognize. After you have paired Magic Mouse with Windows OS you have to do some moves that will ensure that he will not stop after 5 minutes of use.
1. Open Device Manager by right-clicking on My Computer and choosing Propreties. In Device Manager looking for Bluetooth device and the Bluetooth section. Right-click on it, choose Propreties and Power Management tab, uncheck the option: Allow the computer to turn off the device to save power and hit Apply. By unchecking this option will ensure that the mouse works all the time and will not shut down to save power. Of course it will consume batteries faster but you will be able to use in Windows.
2. Open the Start Panel and in the search box type services.msc. You will open a new window where you look for Bluetooth Support Service. Under the Bluetooth Support service makes sure that the service is started and startup types choose the entrance Automatic. Doing this will ensure that setting each time you start Windows mouse will automatically be recognized.