How to Clear Cache on iPhone – Have you ever noticed your iPhone is slower than usual? Maybe the apps take a bit longer to load, photos don't open as quickly or quickly at all, or even iTunes lags when you're trying to sync your phone with your computer. What's worse is that the more you try to use your iPhone, the more it slows down. If this sounds like what's happening to you, don't panic. You can actually turn back the clock on your old iPhone and make it feel brand new again by clearing its cache and restoring its settings.
Cache files are created as your device works faster and more efficiently. Clearing cache on your iPhone will help to free up space on your device and could improve performance. You can clear the cache for all apps at once, or clear the cache for an individual app.
Clear cache on iPhone may sometimes be necessary when your iPhone gets stuck and shows errors on the App Store or the App Store app. The cache may sometimes cause your iPhone stuck. This article will show you how to clear the cache for all apps on your iPhone as well as how to clear the cache for an individual app.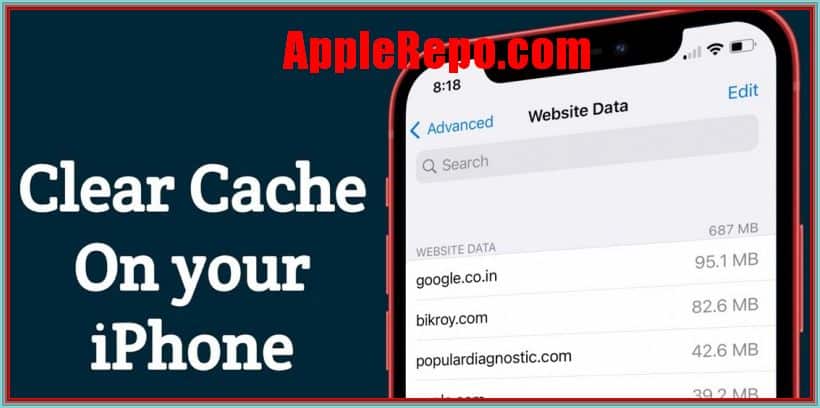 How to Clear Cache on iPhone Apps
Cache files are kept on your device to improve performance by storing previously accessed data. When cache files get too large, they can slow down your device. Here is how to clear the cache on your iPhone:
Step #1. Open the Settings app and tap General.
Step #2. Scroll down and tap Storage & iCloud Usage.
Step #3. Tap Manage Storage.
Step #4. Under Storage, you'll see which apps are using the most storage, example: safari or Google Chrome app.
Step #5. Tap the app that's using up all your space and then tap Clear All Storage.
Step #6. Tap OK.
Step #7. Now repeat step 5 until all the apps are free from the storage.
In conclusion, clearing the cache on your iPhone can be a great way to improve its performance. By following the steps outlined in this article, you should be able to clear the cache quickly and easily.

About the Author: