Fix Google Maps Not Working on iPhone – Google Maps is one of the most popular map applications used on iPhone. However, some users have been reporting that Google Maps is not working on their iPhone. This problem may be caused by several different factors, such as outdated software or incorrect settings. In this article, we will explore some of the possible solutions to this problem.
Read: Fix A Server With the Specified Hostname Could Not Be Found iPhone Maps
Apple Maps application is a default mapping application that comes pre-installed on Apple devices. Google Maps was once a default mapping application on Apple devices, but it was replaced by Apple Maps in September 2012 with the release of iOS 6. Many users were disappointed with the switch, as Google Maps offered more features and was more accurate than Apple Maps. In October 2016, Google released a standalone Google Maps app that could be downloaded from the App Store.
There are a number of reasons why your iPhone might not be responding when you try to open Google Maps. One possibility is that you have a weak or no signal. Another reason could be that Google Maps is not installed properly on your phone. If neither of those seem to be the issue, try restarting your phone or updating the app. If none of these solutions work, there may be a problem with your phone's settings.
Read: Using Google Maps Offline with your iPod Touch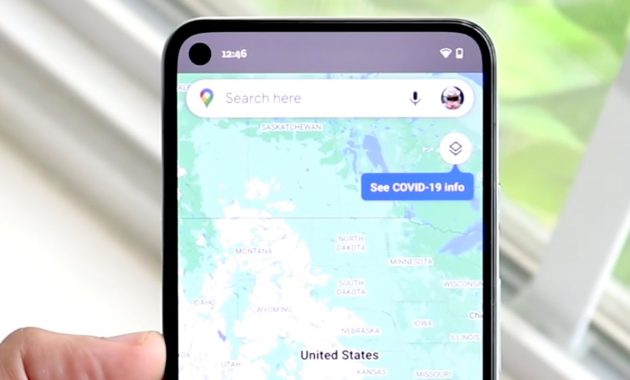 How to Fix Google Maps Not Working on iPhone
Many people have experienced this frustrating problem: Google Maps is not working on their iPhone. This happens when you try to open the app and the screen just goes blank. It's a common issue that plagues iPhone users, but it's easy to fix.
Check if there any Update for the Google Maps App
The first thing you should do is make sure that you have the latest version of the app installed on your device. You can check to see if a new update is available by opening the App Store and tapping on the Updates tab. If an update is available, you will see a button that says "Update.
This particular issue may be also related to the pending update of Google Maps application in the App store.
Check your Internet Connection
If you're having trouble getting Google Maps to work on your iPhone, there are a few things you can check. The first is your internet connection, Make sure that you are connected to the internet and that your data or Wi-Fi is turned on and that your signal is strong.
And if it's telling you that your internet connection is too slow, then you might want to check your connection speed.
The google maps that's not responding on your iphone might be resolved by switching off and on the airplane mode feature. The feature can be turned on and off within a few seconds.
Turn on your iPhone Location Service
If you're having problems with Google Maps not working on your iPhone, there's a simple solution: turn on location services. Many people don't realize that their iPhone's location services need to be turned on in order for certain apps to work properly. Google Maps is one of those apps. Make sure that Google Maps is granted permission for its use.
To turn on location services on your iPhone, go to Settings>Privacy>Location Services. Make sure that the Location Services switch is in the "On" position.
Update your IOS Version
If you're working with an older version of iOS and your iPhone Google Maps stops working, it may be since you're working with an outdated iPhone system version. Make sure that you regularly update your phone's operating system so you can find and set up newly discovered settings. You may also update your phone's operating system through Settings > General > Software Update, or with the integrated USB for a direct software update.
Another Ways to Fix Google Maps not responding on Iphone
The user can try rebooting the Apple device as restarting might resolve the issue.
The issue might get resolved by closing the app and restarting it after a few seconds. Google maps issues are generally solved by this fix.
Further, the user can try turning on the background fresh app as it will refresh the Google maps content in the background.
Finally, if nothing works, the user can try resetting the network settings of the iPhone. This is how the issue of Google maps not working iPhone can be resolved.

About the Author: