How To Combat Boredom Using An iPad
How To Combat Boredom Using An iPad.
There are plenty of articles already on the Internet which talk about using your iPad to become more productive, to save money, or to organise your life. This article isn't about any of those things; it is about how to use your iPad to kill some time and fight your boredom.
What follows is a list of 6 brilliant ipad apps, which will entertain you and waste endless hours of your time…
Angry Birds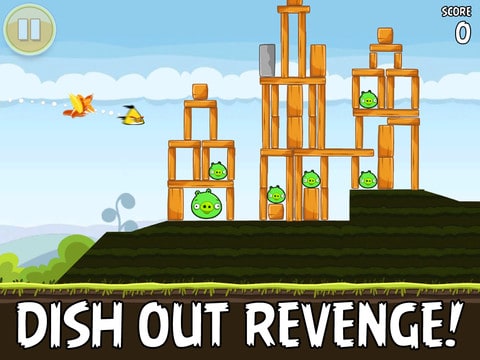 This isn't news of course; but Angry Birds was and still is one of the most addictive apps you will come across. There are now numerous versions, extensions and extra features but the original is still the best place to start.
Jump on the bandwagon and give this addictive app a try; just remember to keep an eye on the time before you get too carried away.
Cut the Rope
All of the best app games for ipad are simple to understand, take a little bit of skill, and are just plain addictive. Cut The Rope is a game that requires lateral thinking, timing and patience.
Perhaps the real reason that this game is so popular, is the fact the whole premise of the game is getting a piece of candy into the mouth of a very cute, candy-eating monster.
Google Earth
Playing games isn't the only way of entertaining yourself on your iPad. Google Earth is an amazing program which has been available for some time on your home PC. The program allows you to effortlessly explore the earth from space. The whole of the earth is covered and you can zoom in to view some incredibly high resolution satellite images.
Using Google Earth on your iPad is even better; you can pinch and stretch to zoom in and out, twist to change orientation, swipe to move around and incredibly you can even tilt your iPad to look at certain landscapes in 3D.
Try going to one of your favourite landmarks and exploring; you will feel literally like you have a helicopter and are flying overhead!
Go Star Gazing
If you have had enough of exploring the planet we live on, this app lets you explore the stars instead. If you find stars and space fascinating this app will keep you entertained for hours.
The controls work in much the same way as Google Earth; you can pan around the night sky and explore the stars and constellations. You can zoom in and out freely, and learn the names and positions of the stars that are above your head every night.
Perhaps the best feature is the augmented reality mode. By using the iPad's accelerometer and holding the iPad up to the sky, you will get an overlay of which stars are within your line of sight. You can even see the stars which are not visible to the naked eye.
Why Not Get Musical
Those last two apps were pretty high-brow, so let's look at something a little more down to earth (no pun intended) shall we? There are numerous music making apps available; from keyboards to drums.
These ipad apps are not designed to be a replacement for real musical instruments; they are simply a fun way to make silly noises. Try downloading a drum app and record your own drum solo in the comfort of your own living room.
The author of this article Dan Brown has been looking at some great ipad 3 deals on the internet.