Forgot Apple Watch Passcode? Here is How to Reset it – Apple Watch needs a passcode to protect your privacy. The passcode is a six-digit number that you create when you first set up your Apple Watch. You need to enter the passcode to access your watch's settings, messages, and other information. You can also use the passcode to make changes to your watch's settings or disable notifications from specific apps.
If you've forgotten your Apple Watch passcode, there are a few things you can do to try and get it back. You can Reset your Apple Watch, which will erase all of your data and settings; or you can use the Emergency Restore function, which will restore your watch to its default settings but without any of your data. If those options don't work, you can also try resetting your iCloud account, which could help you locate any remaining data on your watch.
read: How to Turn Off Sound on Apple Watch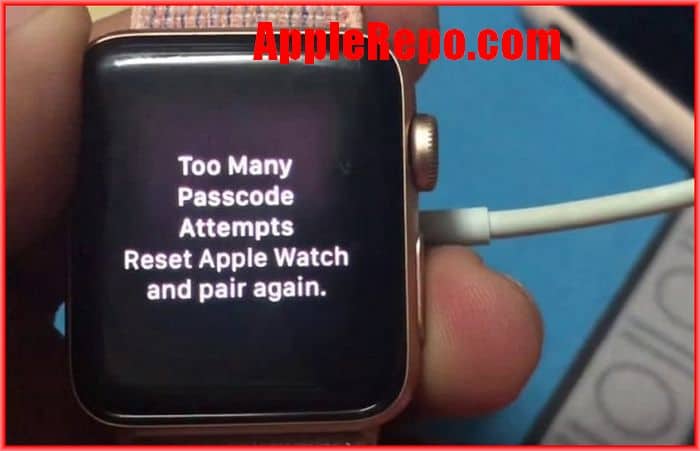 How to Reset Apple Watch Password?
If you forget your password or want to reset your Apple Watch to a factory default state, you can do so. The steps in this tutorial show you how to reset your Apple Watch to its factory default state.
Read: How Do I Know Which Apple Watch I Have?
Resetting apple watch passcode is easy, but you should follow these steps exactly as written to avoid any issues.
The first step is to put your watch on its charger until the reset process is complete.
The second step is to press and hold the Digital Crown until you see Erase all content and settings.
The last step is to wait for the process to finish. Then, tap Reset and confirm by tapping Reset again.
Once it's done, set up your Apple Watch again and restore from a backup.
What happens if there have been 10 failed restrictions passcode attempts to your Apple Watch? An Apple Watch would be disabled if you were unable to enter the correct passcode ten times. This can usually result from forgetting your password or simply if someone (perhaps a child or a stranger) had attempted to obtain access to its lock with the wrong pass code.
Read: How Does Apple Watch Calculate Calories Burned
Resetting apple watch passcode with Paired iPhone
If your Apple Watch's passcode has been forgotten or lost, there is a way to reset it without having to go through the Apple Watch interface. To reset the passcode on an iPhone paired with an Apple Watch, You could follow steps below: (Make sure your iPhone and Apple Watch are close together before following these steps.)
Open the Watch app on your iPhone
Find My watch Tab
Then Go to General > Reset
Next, You need to Tap Erase Apple Watch Content and Settings.
Then tap it again to confirm resetting passcode.
Once the passcode has been reset, wait for the process to finish and then set up your watch again
When prompted, restore from a backup if you have one.
Read: How to Unlock iPad Passcode Without Computer

In conclusion, if you have forgotten your apple watch passcode, there are a few ways to reset it. You can either reset it with your paired iPhone, or if you don't have a paired iPhone, you can reset it to factory setting. Whichever way you choose, make sure to back up your apple watch beforehand.

About the Author: