Redeem Apple Gift Card on iPhone – AppleRepo.com, Are you an Apple user looking for an easy way to get free items on their App stores and iTunes store?
Got an Apple gift card but not sure what to do with it? Don't worry, we've got you covered! With your Apple gift card, you can get great discounts on all things Apple. From iTunes or the app store to great accessories like cases, speakers and keyboards, your gift card is sure to get full use. Here are some ideas for getting the most out of your Apple gift card:
Purchase from iTunes or the App Store directly: Get the latest movies, music, TV shows, ebooks and apps with your gift card. And don't forget about the perks, like automatic downloads of new content when it's released.
Get great discounts on accessories: If you've got a Mac or iPhone, you can get some awesome accessories with your gift card. Pick up speaker docks, stands, cases and more – all at discounted prices.
You can Turn your used Apple devices into store credit! And get all the amenities that come with Apple products without spending a bunch of cash.With our exchange program, you can save money by buying pre-owned devices, while still nabbing all the same benefits as buying a new one. Plus, you can use the store credit to buy gift cards and make even bigger savings! So don't delay, exchange your Apple devices today and start enjoying your savings.
Well, if you have an Apple gift card with a 16-digit code, you can now see what amazing products you can redeem with it! This guide will show how to redeem your official Apple gift card on a variety of platforms, including iTunes, App Store, PC, and Android.
Don't wait any longer – get to know how to get the best out of Apple's goods and services by redeeming your gift card today! Unlocking the code does no good – it's only when you redeem it that the rewards become available, so what are you waiting for? Check out this guide and get your free goodies now!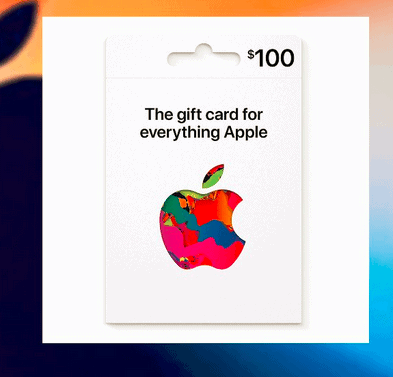 Tips to Redeem Apple Gift Card on iPhone, iPad, And iPod
Redeeming an Apple gift card on ipod, iphone or ipad is easy! Just follow these quick steps:
Head to the App Store and Tap Today > Profile icon in the top-right corner > Redeem Gift Card.
Now, you'll need the 16-digit code, which you can either enter manually or use your device to read it.
Tap Done and you should get the corresponding reward if the code is correct and valid. That's all there is to it- simple as that!
Tips to Redeem Apple Gift Card on macBook
Want to redeem an Apple gift card on your MacBook? Here's how to do it:
1. Head to the App Store and sign into your account.
2. Select your name from the left side of the screen.
3. On the top-right, you'll see the Redeem Gift Card option.
4. Enter the 16-digit code manually or use your device to read it.
5. Hit 'Done' and if the code is valid, you'll get your reward!
Redeeming Apple Gift Cards on PC or Android Devices
Don't stress – redeeming your Apple gift cards on PC and Android devices is a piece of cake! All you have to do is:
1. Download iTunes
2. Go to Account > Redeem Gift Card
3. Enter the 16-digit apple gift card code manually or use your device to read it
4. Tap on Done and you'll get your reward – easy peasy!
Can't be bothered with the above steps? No worries – just follow this link: https://buy.itunes.apple.com/WebObjects/MZFinance.woa/wa/redeemLandingPage?=00001 and you'll be taken to the redemption window on the Apple App Store or iTunes store in no time.
Some Reasons You Can Not Redeem Apple Gift Card
Card is Inactive
If you're trying to redeem your card and keep getting an error message, it's likely that it's not been properly activated. Contact your retailer right away and let them know – they'll be able to sort it out and get you up and running. Don't worry, it's often an easy fix!
Card Not Valid
Hey there, if you got an error saying your card isn't valid, then it could be because the validity period of the card has ended. First thing's first – figure out which card you have. Gray, white, silver, and gold cards are Apple Store Gift Card which can't be used for App Store or iTunes.
If you find out your card isn't an Apple Store Gift Card, then why not try entering the redemption code manually in App Store or iTunes? Just click the 'You can also enter your code manually' option and make sure the code starts with an X. Then double check that you've entered all the correct characters.
If it's still not working, it could be something to do with your account. Why not give signing out and signing in again a shot? It can help refresh your Apple ID balance. Best of luck – let us know how it goes!
Damaged Apple Gift Card
If you've accidentally scratched your Apple Gift Card and now it's damaged, you won't be able to read the code and redeem it. Still, there's no need to worry – all you have to do is contact Apple Support for help. So, be careful not to damage the physical Gift Card if you have one.

If you get an error that says the code must be redeemed in another storefront, make sure you're looking at the store in the right region. That's where you bought the Apple Card, so it's the only store where it can be redeemed.

If you still can't read the code, or you don't know which region the card was bought in, fear not! You can easily bypass the error with a VPN. Just hop on your VPN and select the region from where you bought the card – and you'll be good to go.

About the Author: