Cronk: Three-In-A-Row Casual Game For The iPod Touch
Cronk is a caveman tasked with saving his stone age village from certain demise. Nature's unpredictable wrath has caused an avalanche of boulders to make its way to the village with only one thing on its path – our hero, Cronk.
To keep the boulders from pulverizing his village, you will need to help Cronk destroy them one by one before they pass him by. Played out as a classic three-in-a-row puzzle game for the iPod Touch, your job is to throw boulders into the oncoming avalanche to create a chain of three or more similarly-colored rocks, causing them to vanish.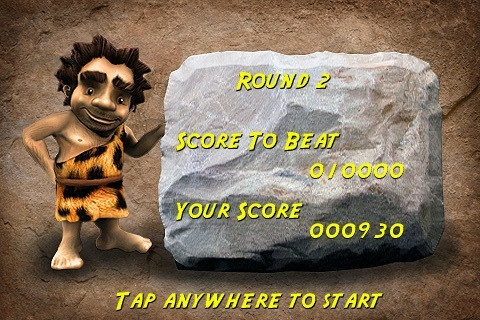 At its essence, the cronk ipod game is patterned after the popular Zuma, laden with its own unique take. The storyline is a tad interesting and the pace is perfect for a casual game. There are enough twists and challenges to keep it fun without requiring too much time to hurdle.
I like the game but, honestly, there a lot more creative three-in-a-rows than Cronk has done here and for the asking price of $4.99, I'm not sure if it's going to be my puzzle game of choice for the iPod Touch. It might be yours, though, so check it out!
You Could Buy this Cronk iPod Games Here