Everyone loves a good game of Blackjack, don't they? Especially when there's a version out there that's as addictive as 21 Pro for the iPod Touch or iPhone! This is definitely one of the better Blackjack games out there, and it's completely free from iTunes!
When you first open the 21 Pro app, you're given a list of choices. You can simply "Play", or you can go into your "Profile" which gives you two more options. You can either go into the "Leaderboard" which can be synced with other Pro 21 players, or you can go in and check your statistics. This option lets you see how many hands you've played, how many you've won and lost, and a slew of other stats including how many blackjacks you've gotten and even how many times you've doubled down!
But there are so many other options included with 21 Pro. You can also choose the "Mastering the Game" option where you'll get game strategy tips, be able to read up on the history and rules of blackjack, and even be given a list of blackjack terminology, so you won't be at a loss when you're asked to double down, stand, or split. And, you can also set your own preferences. These include different ways to play the game, such as whether or not you want the dealer to hit on soft 17's and how many decks you want in a shoe. And even though you can learn a lot through "Mastering the Game", you can also learn as you play. While you're playing, you can always "Ask the Dealer" and you will be given a suggestion as to the next move you are going to make. And whether you want to play at a professional looking table, or a pretty pink one, you can choose all of these through the Preferences menu too!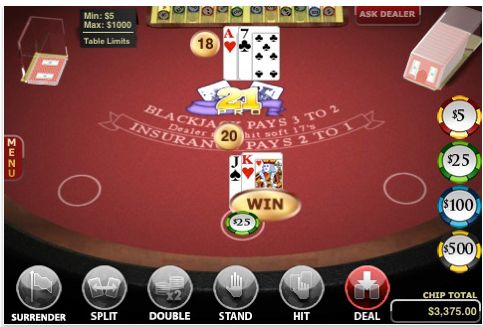 Whether you're a pro blackjack player, or you just want to learn the basic strategy and want to gain some more tricks and tips, 21 Pro Blackjack for the iPhone or iPod Touch is the perfect game for anyone who likes a good game of blackjack!

Download this popular blackjack iphone game for Free Here!

About the Author: