I love the X-Plane series of flight simulators for the iPod Touch. Actually, I love good flying simulators on any platform. Short of actually commandeering my own fighter jets, these rendered software will do. Actually, they might even be better since no one's actually trying to take a shot at you.
Laminar Research has just released the latest of their flight simulators for the iPod Touch. Dubbed the X-Plane Extreme, the newest version lets you into the cockpit of four of the most advanced fighter planes ever made. In this latest installment, you'll be able to pilot an F-22 Raptor (the best-handling fighter plane of all time), an SR-71 Blackbird (world's fastest airplane), a B-1 "Bone" Bomber (the gigantic warplane) and the B-2 "Jet" Bomber (one of the oddest planes ever made).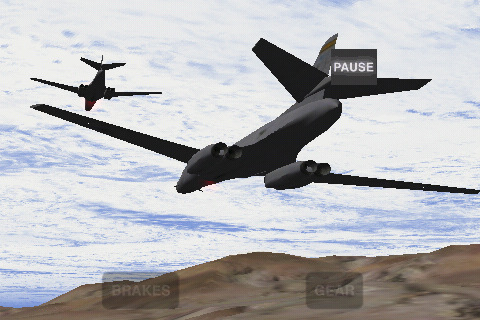 I'm looking forward to downloading this new release (I still haven't), based solely on how amazing the rest of the titles in the series has been, including the X-Plane 9, the X-Plane-Helicopter, and the X-Plane-Airliner. If you own any of these previous games, by the way, Laminar just announced new updates for all of them, along with the release of the X-Plane Extreme.
This is one of the simplest yet most perfect games I have on my iPod Touch. Perhaps the only caveat is the fact that it's just a full-on simulator so there's no fighting mode. Imagine having these types of realistic controls and flight physics during a dogfight – quite the insanity!