iPhone and iPad sales could be banned in Germany after Motorola's competitors have achieved a historic victory in the "patent war" that they carry with Apple. The case relates to patents of Motorola in wireless communications, specifically certain Japanese company's patents related to GPRS on iPhones and iPad that would violate, according to "The Inquirer".
The case is a huge loss for Apple in patents world war, which it carries with Asian manufacturers of Android devices in several countries worldwide. "We will appeal the decision of Justice immediately. The German consumers who want to buy an iPhone or iPad in holiday should not have trouble finding them", said the decision shortly after the delivery of Apple representatives.
According to the expert in patent Florian Mueller, the Germany court decision includes a preliminary prohibition applicable at sales subsidiary Apple Sales International, registered in Ireland. Apple lost on Friday, a battle in the patent war, an Australian court lifting the ban of Samsung Galaxy Tab sales in this country.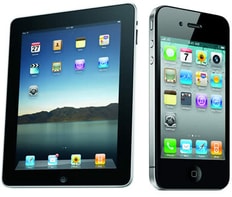 In light of the recent events, the purchase of Motorola Mobility by Google, spent this summer, seems natural one. The market specialists have speculated that since the time that Google has paid $12.5 billion for Japan's patent portfolio only in the telecom area, and that in order to defend Android mobile platform that develops, processes Apple filed by several manufacturers.
The legal conflict between Apple and Android manufacturers have a long history, most lawsuits are filed by U.S. to the South Korean from Samsung. Apple accuses them that they copied the design and functionality of smartphones and the iPhone and iPad tablet from the Galaxy series models. In response, those from Samsung accuse Apple of violating several patents in the telecommunications area.
Currently, there are open between Apple and Samsung 23 processes in countries such as France, Japan, Germany, South Korea and in the United States. So far, Apple seems to have prevailed in disputes with those from Samsung. The American company was able to block the Galaxy Tab 10.1 tablet sales in Germany and to cause the withdrawal of Galaxy Tab 7.7 from the IFA Berlin.