iPhone 5 with 1 GB RAM,A5 chip and 8 megapixel camera
Past five weeks we heard that iPhone 5 will have 512 MB RAM and 1 GB as everyone expects, but today people from 9to5mac say that iPhone 5 will have much more. The new device will have, according to them, 1 GB RAM, A5 chip like iPad 2, 8 megapixel camera and a baseband chip that will allow the device to use both GSM and CDMA networks.
Those from 9to5Mac say that this 8 megapixel camera will have a new image sensor allows capture great pictures in low light, will have high resolution and the software will have a panoramic function. Of course we are not talking about the shooting video in 1080p format, but an 8 megapixel camera is not so hard to believe that something will be implemented.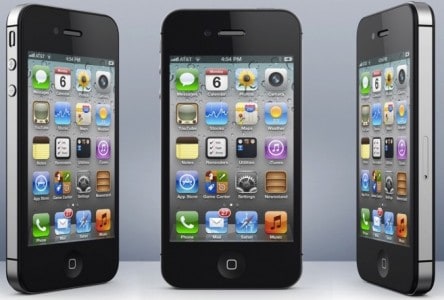 Apart from the hardware 9to5mac emphasize a new feature called Assistant that practically will turn our device into an assistant. Using it we can write messages, we can write notes or calendar entries in the application, we can make calls, Voice Control is a practical function greatly improved.
The iPhone 5 device will recognize words better in theory, and should not be forced to utter phrases several times for understand them but of course everything depends on software and we not expect too much. In addition we have Assistant and writing system of the dictation from Nuance, a system that will allow us to use the device as a "secretary" but the new function is the recognition of words that will probably beat most head.
In conclusion, it do not say anything about a bigger screen, you already knew the hardware specifications on the software and we expect many more functions but remains to be seen how many of them will be useful. Do not forget that October 4th is the date rumored for the presentation of iPhone 5.