Yes, with the release of iPhone 3Gs in some countries, Apple has reached top position in changing the meaning of the phone altogether. It has almost revolutionized the idea of phone and continuously trying to provide you with complete smart phone experience. Although the 2008 release of iPhone 3G had some loopholes as far as features are concerned, the latest version of iPhone, iPhone 3Gs along with iPhone OS 3.0.1 software version, fulfills the promise of the company to offer best technology in your phone. If you compare the latest offering of the company with the last year's innovation iPhone 3G, then definitely you will find the latest one almost two times faster than the previous one.
Moreover, the credit for high speed of the iPhone 3Gs goes to its high-speed processor, improved graphic chips and no doubt increased capacity of RAM. Therefore, if you are planning to buy a new iPhone then 3Gs version is the best option for you available at the cost of $199 for 16 GB and all you need to pay for 32 GB is just $ 299.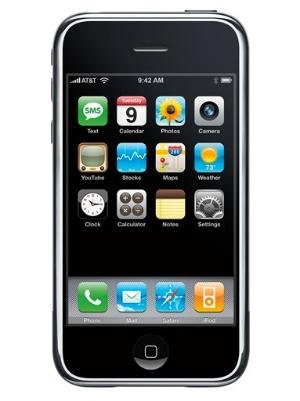 How iPhone 3Gs is a better option as compared to its previous versions
If you are planning to buy a new iPhone, but yet not sure, which one you want to purchase, then going for the new entrant in the iPhone market, iPhone 3Gs is the best your money can buy. Better battery performance is one of the features that will help you in using the phone for longer durations; at least you can use this phone for three hours extra as compared to its 3G version.
Are you interested in Videography? Now you can make quality video with the help of iPhone 3Gs, as it offers you a unique feature to crop your video clips just by holding the start and the end. Then the in-built 3-megapixel camera provides a better focus of the object with the help of auto focus technique.
If you are traveling in an unknown location, then the digital compass, will certainly guide you regarding which direction you are heading. However, the feature is yet not complete and all you can detect is the north direction, if you are not using any direction iPhone apps but certainly, by applying it to Google maps you can get the details of the direction. This iPhone 3GS feature is definitely lacking in its previous versions.
Well, do you still call a friend either by typing the contact number of searching it in contact list? Do you play the songs by selecting it manually and then press play button? Now with the voice command facility of the iPhone 3Gs, you can finish all these within a fraction of second. All you have to do is to speak and the speech recognizer will automatically either play the song or dial the number of the concerned person.