Listening to our music files and watching our videos or films on our iPod touch and iPhone can be boring sometimes, especially if these files are being watched over and over again. To avoid boredom and avoid repeating those files all over again, we transfer brand new files that are quite fresh on our ears and eyes.
There are many ways on how to transfer files from your iPod Touch/iPhone to your PC, or the other way around. The process of transfer may be considered a wired or wireless. Obviously, if we are going to use a universal serial bus (USB) data cable, then it is considered wired. On the other hand, wireless transfer of files does not involve the use of data cables, just pure wireless connection. You may need a software to perform it though.
In this article, let me teach you how to transfer files to/from iPod touch or iPhone from PC. First of all, let us go over the wired transfer.
Wired Transfer
Ready your USB data cable. Make sure it is functional to avoid interruption that may cause data corruption.
Connect your iPod touch/iPhone to your PC or laptop. If your PC did not detect it, use another USB port. Always remember not to use hubs or any data extension cable because it might the transfer of files. You may also restart your PC or your iPod Touch/iPhone if you find yourself stuck in the same error.
Before I forgot, you need to have the latest iTunes installed on your PC for the sake of syncing. Once the connection from your iPod touch/iPhone is set, you may now open iTunes and look for your device on the device list.
You may access the iTunes store for free music files and video files. Download the songs and then sync it at your iPod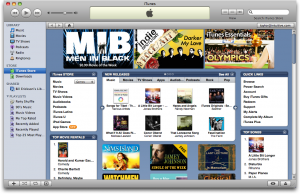 touch/iPhone. You can also go to the iTunes library to delete or transfer a couple of files to and from your device.
 Wireless Transfer
To perform a wireless sync, you need to get the application Wi-Fi Sync. As the name speaks for itself, you can now have the capacity on how to transfer files to/from iPod Touch/iPhone from your PC.
To get Wi-Fi sync, you need to have Cydia first. Open Cydia and then add the URL http://www.podulu.com in the Sources box.
Once it has been added, tap on it and look for Wi-Fi sync on the list. Download and install the application afterwards.
Now, going back to your PC, open the web browser of your choice (Mozilla, Chrome, or Safari) and put http://www.getwifisync.com in the address bar.
Look for the software that has the compatibility to your system. If you have a Windows operating system, then choose the file for Windows, otherwise, choose Mac if your OS is from Apple Inc.
Install the application and restart your PC. After restarting, launch the newly installed application and paired it with your iPod touch/iPhone.
Before pairing, you need to assure that your iPod touch/iPhone has launched the Wi-Fi sync application which was downloaded from Cydia a few minutes ago.
Once the pairing is successful, you may now see your iPod Touch/iPhone on the device list in iTunes. Transfer your files as long as you want to.