Dropbox App For Your iPad.Always forgetting to copy your important files and documents from your desktop to your iPad? Want easy transfer of files between your iPad, your iPad 2, your iPhone, and your Mac? Confused which files are located where? Then fret no more, because here comes the app that would solve your problems; and the best part of it is that it's free! Dropbox is probably one of the most used apps today. It's like a virtual online hard drive for your file storage needs, only better.
Different Functions of Dropbox app
Dropbox could…
Store your files. Lost your iPad? That just sucks, but don't worry because your files on your Dropbox folder is also stored on your desktop, and your iPhone, your Macbook, and your Dropbox account online.
Sync your files between different gadets. You just have to store your files on one gadget, and it's going to be available with all the gadgets that you have your Dropbox app for ipad installed.
Swapping files with friends and workmates. Need to send a file to someone? Then you don't need to wait until your files get attached through email. Transferring files while using Dropbox is really easy, not to mention, faster.
How to Use the Dropbox AppFor Your iPad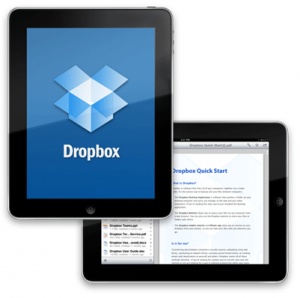 Now, the next question is how exactly do you own and operate the Dropbox ipad app. Read on for the step by step guide on how to use your Dropbox app.
Visit the Dropbox homepage by clicking here.
Create a new account and fill in the registration form. Once you're done, click "Create Account".
The download will start automatically after you click on it.
If you're using a Mac, then a window will pop up. You have to drag this window into your Applications folder to start the installation process.
After just a short while, the app would finish installing and it will show up in your Apps folder. Double click on the icon, and a window will pop up asking you for your password. Why? It's just asking permission to access your Home folder. After typing in your password just click "ok".
After that, you would be able to see and access the Dropbox app through your toolbar.
Click on it and you will see "Open Dropbox Folder". A window will show up. This is the folder where you should put all of the files you want to store via Dropbox. Initially, Dropbox is going to give you 2G for free, but if you need more storage, then you could just buy 100G for $19.99 a month.
Now, for easier access, click on the Home folder and drag your Dropbox to your "Places" in the Finder.
The next step of course is to find the files you want to put in your Dropbox folder. You just have to drag them to your Dropbox and it will automatically upload to your online Dropbox account as well.
After transferring your files, access your Dropbox folder. There you would see your stored files with green checks on them. It means that they have been successfully synced with your online Dropbox account.
Now if you want to copy files from another computer that doesn't have a Dropbox app, then simply access your online Dropbox account and upload the files you want there. When you get home, you'll see that the files that you have uploaded from another computer a while ago to your online Dropbox account is already there as well.
Of course you could also install the Dropbox app to your iPad as well. Install it by clicking this link. Then install it to your iPad by tapping the icon to launch the app.
A window will show up and log in to your app using the username and password you used in registering to an online Dropbox account.
Finally, just tap "My Dropbox" to view your Dropbox files, and just tap each file to access them. You can also now upload files from your iPad.
See in less than fifteen steps, you have made your files faster to sync and locate, and your life a whole lot easier. Do yourself a favor. Download yourself a free Dropbox app for ipad today.

About the Author: