Best iPhone Apps for the Winter Olympics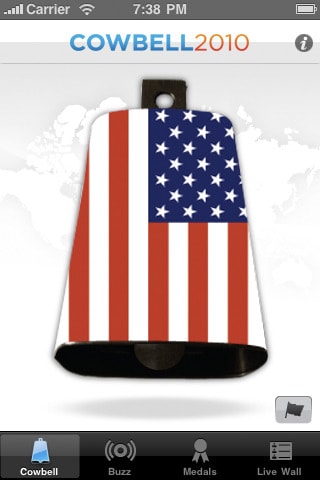 The world has Olympic Fever right now and why not? It only comes along every four years. To hop onto the trend, and make sure that you stay in the know about your favorite athletes and countries, there are now many best iphone apps available for the 2010 Winter Olympics. Here are just a few of our favorites!
CTVOlympics.ca
This iPhone app will give you everything you need and should be, as it's the official iPhone app for the Olympics. With this app you can find out what medals were won, athlete profiles, event schedules, and television schedules. It even has a live feed in case you can't get close to a TV to catch the event yourself! The Olympic app for iPhone or iPod Touch is free and available here. There's also an upgrade that be purchased for $1.99 – well worth it for regular notifications and breaking Olympic news!
SportLogik
This 2010 Olympic iPhone app is one of the coolest. It's filled with all kinds of rules and regulations about all the different events held at the Olympics, has a database where you can look up any past Olympic event, and it even has an entire glossary of terms used in and around the Olympic Games. It's free, and it's available here.
Cowbell 2010
Whether you're going to be at the Games yourself to cheer on your favorite athletes, hanging out in a pub catching it all on TV, or just want a really cool app on your iPhone, Cowbell 2010 is the newest iPhone app for you! This app actually pulls up a cowbell of your country's choice and by simply swinging your iPhone back and forth, the cowbell will clang. There's no better way to show your Olympic and country pride than with Cowbell 2010! This app is not free, but it does only cost $0.99. If you want your bell rung, you can get it here.
Now you can use your iPhone even to get into the Olympic spirit with those Best iPhone Apps 2010 for Winter Olympic!