The New MacBook Pro and Sales
The New MacBook Pro came into market with a bang, started selling as a favorite one and till now climbing upon the chart. The new MacBook Pro launched 6 different models of 3 screen sizes – 13 inch, 15 inch & 17 inch display. The new MacBook Pro are faster, more feature rich and with new advanced Nvidia Graphics chip specially designed for mobile computing in notebooks. Apple started selling them in USA and UK first and then in other countries on availability, the 13" model is easily available where as some countries have to wait for the 17" model with Intel Core i5 Processor.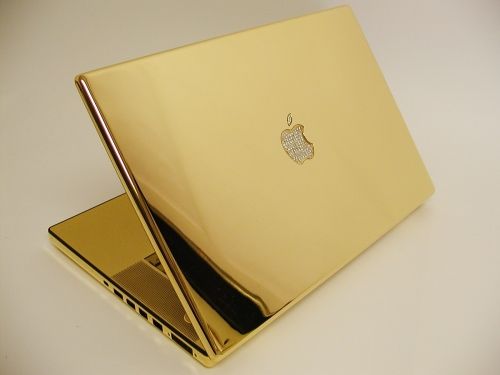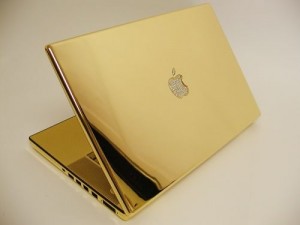 The MacBook Pro 13" model, the best selling one among all the models, has two variations but both ships with same Intel Core 2 Duo Processor, 4 GB RAM, SD Card Slot, built in 10 hours battery life & Nvidia Mobile Graphics chipset series 320M. The cheaper model comes with 250 GB Hard Disk and 2.4 GHz Processor, costs $1,199 whereas the other model has 320 GB hard disk & 2.66 GHz Processor and it is available for $1,499. The MacBook Pro 15" model has 3 different variations, all having 4 GB Memory, In-built SD card slot, built-in 8-9 hours long battery life, Intel HD Graphics & Nvidia GeForce GT 330M Graphics Chip. The lowest price 15" MacBook Pro model contains Intel Core i5 Processor of 2.4 GHz Clock speed & 320 GB Hard Disk space, costs $1,799. Another 15" model possess Intel Core i5 processor on 2.53 GHz speed with 500 GB hard Drive that costs extra than the previous, comes in $1,999. The most costly 15" Apple MacBook Pro model costs $2,199 that has Intel Core i7 Processor with 2.66 GHz clock speed, 500 GB hard disk & NVIDIA GeForce GT 330M with 512MB dedicated memory. The only 17" MacBook Pro model has Intel Core i5 Processor, 500 GB HDD, 4 GB RAM, ExpressCard/34 slot, NVIDIA GeForce GT 330M with 512MB Memory that costs all total $2,299.
With the starting of MacBook Pro sales on the April the expected revenue to be collected in the upcoming financial quarter is increased over 33% as the strong & steady graph of MacBook sales is rising up, predicted to go over the last quarter's 2.94 million sales record.