All those reports based on scientific research that talk about the benefits of drinking wine in moderation must be encouraging you to raise the toast. From offering anti-aging benefits to the possibility of preventing the growth of cancerous cells, wine in different varieties is enjoying the status of being a health food, when taken in the suggested amount. No matter whether you have been a wine aficionado for years or are planning to start the wine expedition, your iPhone handset can help you in make every glass of wine tasty and healthy. Learn about the top wine apps that are worthy of storing in your handset.
Hello Vino – Get Introduced to Wines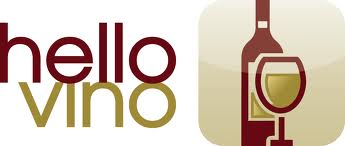 As a beginner wine consumer, you can rely on the application to choose the best variety to:
Go along with dinner
Gift to a wine lover
Celebrate a romantic date
Serve your guests on an occasion and so on
Just enter information about your wine knowledge, consumption and budget in hand to get useful wine recommendations in return. No matter, whatever recommendation it gives you, you are more than welcome to check out my coupon blog and the different discount coupons it provides such as zagat wine promo code and laithwaites wine promo codes.
Pair It – Match Wine with Correct Foods
Act on the advice of the celebrity chef Bruce Riezenman to pair different wine varieties with the foods that will serve your taste buds like nothing. Explore the huge wine and food libraries, hand-select the pairings or allow the application do it for you. Save the favorite pairings, add personalized notes and get updates on new pairings. It is a good application to use when traveling to a region popular for wineries, so that you get to relish some memorable treats on the way.
Wine Events – Be a Part of the Celebrations
Ever thought of having a wine calendar? You can have one right in your iPhone with this application. Find wine events in your local area or any other area of the world. Get the details of the event right from the comfort of your home or while on the go. Learn which varieties of wine will be served and what other spirits and foods will be available in the event you choose. Share the information with everyone in your Facebook list of friends.
Cellar – Your Personal Wine Collection Manager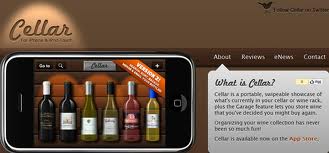 Do you have or wish to build the best wine collection? Manage it easily with the Cellar iPhone application. The award-winning application helps in preparing customized lists of wine collections with brand name, wine type, region, food pairings, price and many other traits. Add the wine that you liked to the Garage list or add it to the Trash list if it didn't taste good. Maintain statistics for your wine collection in style and let the application choose a bottle for you when you are too confused.

Cor.kz – Browse through Wine Info and Reviews

Rated among the top wine apps for iPhone, Cor.kz offers an enormous database of thousands of wine varieties. Use the barcode scanner feature to get the information revealed about a particular brand or variety. Go through the reviews and ratings about wine varieties from wine enthusiasts. Compare wines on the basis of different criterions and shop for the most popular and recommended brand.

Take advantage of the coolest wine iPhone applications to make the right choice anywhere anytime. Consider yourself fortunate for having preferred iPhone over any other handset.

Author Resource:

Costea is currently contributing towards a coupon blog that shares zagat wine promo code and laithwaites wine promo codes. These zagat wine coupon and laithwaites wine promo codes help you save money when you buy wines.

About the Author: