Have you ever had any fantasy of roaming around in any mansion that too in a place where a mad scientist lives? If you have then you have a chance to experience that, with the help of this free iPhone app, which is actually a puzzle game.
This Archibalds Adventure iPhone games central character is Archie and also his companion Professor Klumpfus. The latest experiment of this goofy professor has failed which has resulted in weird life forms escaping from their containment.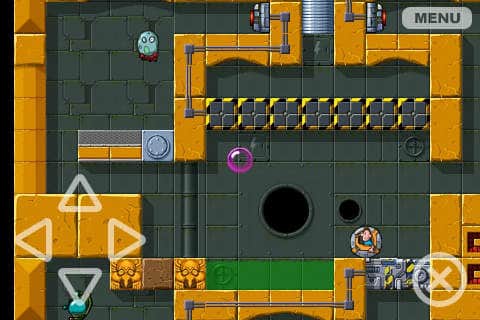 A mixture of action and puzzle elements makes this game fun to play. As you play on the complexity of the game continues to increase. The game starts with Archie on a skateboard but soon he starts rolling in a robotic vehicle, which is capable of riding on walls and ceilings.
Can you get Archie out of this castle and save him from weird kind of living things? Do you have it on you?
The format of the Archibalds Adventure Lite iPhone game is supported on the latest iPhone software.
You could get this Free Archibald's Adventures Lite iTunes App from iTunes Apps store HERE.