Download Area 51 Defense Free iPad Game
Area 51 Defence is a free ipad game that has recently been released for the iPod touch and iPhone devices and has made its way to being one of the most popular games currently in the iTunes app store. Basically, Area 51 Defence is a tower defence game for the iOS devices but it has to be one of the most beautiful types of this game that we have ever seen. The graphics of the game area absolutely astonishing for an iPod Touch game and as soon as you start playing the game, you will be amazed too.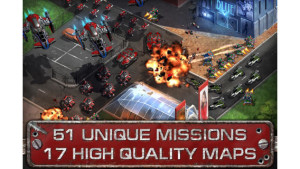 The Area 51 Defense Free iPad Game is a fantastic in many other ways too with one of them being that there are actually a total of 51 missions for you to complete. This means that the game is going to keep you entertained for quite a long period of time. There are also a total of 17 different maps for you to play on and there is a total of 14 deadly enemies. This game has really been thought out well and each tower in this game also has its own special ability that you will discover when you play the game.
There are actually more than 2.5 million players of the Area 51 Defence iPod Touch game all around the world which shows just how popular the game really is. The game is a pretty big file so make sure that you have a total of 145 megabytes free of your iPod touch.
You can download Area 51 Defense Free iPad Game from the iTunes app store here: http://itunes.apple.com/gb/app/area-51-defense/id493259920?mt=8