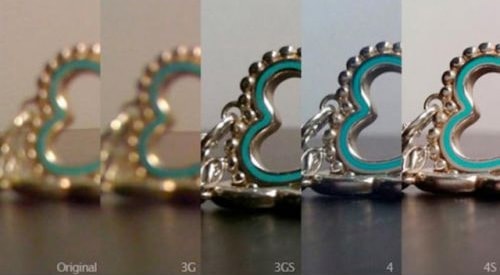 The photos from below shows very clearly how it evolved the quality of cameras on the iPhone devices, gradually leading to a decrease in the popularity of point and shoot cameras. And that is saying also Flickr, where iPhone 4 at some point become a "camera" more popular than top models as Canon and Nikon.
iPhone 4S quickly climbed to the top, being already on second place in cameraphone's segment on Flickr and also competing with Apple for the top models (3GS and iPhone 4). With devices like iPhone 4S, Samsung Galaxy S II, Nokia N8 and Xperia Arc, who needs a point and shoot camera? Not to mention that the cameras are never as slim and well connected as phones, now allow us to post in a second on Twitter, Flick, YouTube, Facebook any photo or video.
A study of NPD Group shows that the number of photos taken with smartphones increased to 27%, compared to 17% in 2010. Meanwhile, point and shoot camera number decreased by 17% this year, consumers are spending less with 18% on devices as in November. With services like Instagram gaining more ground (26 photos posted per second), this mobile photo and upload process has become crucial.
In these circumstances, how do the camera manufacturers to compete with phones? A solution would be to sell the device's removable lens and optical zoom ensure greater 10 x, to ensure that exceed the performance of a smartphone.