Below, we are presenting two weight loss applications that calculate the calories value of the food and make your life easier.
People who are worried about the calories they consume from let's say pizza, can be helped by a new iPhone application that after takes a picture of the specific food you are eating, the very next moment offers the calories value, says Reuters.
Read: Apple watch calories burned accuracy
MealSnap was created by DailyBurn, a fitness social network that created numerous applications for the iPhone devices, in the fitness and diet niches. Within minutes of taking pictures of the food plate and matching it with the database that contains 500,000 varieties of food, the application shows how many calories has the photographed food.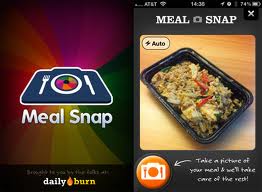 "The database can identify in a very short time the type of the food, how many calories, proteins, fats, carbohydrates, vitamins, whatever you want to know", said the general manager from DailyBurn, Andy Smith, who added that the calories calculation can take a lot of time, but the application makes this easier and in a few minutes you will be able to find all than you need about your food.
Read: Qardio App for iPhone
Also, MealSnap can serve as a journal, allowing users to keep a record of what food they ate. MealSnap is available on iTunes at a price of just 2.99 dollars. About the same application I was talking on my blog that features nutrisystem discount code and bistro md coupon and many users seem quite happy with MealSnap, taking into account that these weight loss applications are in the same niche with my blog.
Americans seem to be thrilled by the appearance of a new iPhone application, called suggestively "Lose It", which provides facilities management for the diet control. The success enjoyed by the new application is remarkable, millions of people already downloading in the United States, reports ANSA. When for a few pounds to lose the personal will is be enough, here the technology comes to the rescue with new tools, whose effectiveness remains to be checked in time.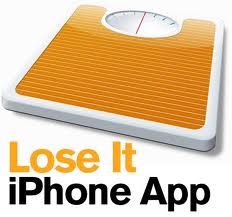 "Lose It" is available for both iPhone and iPad and is able to create a table with which to check if you consumed too much food and if you do enough exercise. According to the source, the application is available free on iTunes, so those interested can get more information about how the application "Lose It" calculates the daily calories amount, based on height, weight and the considered weight loss goals.

In the U.S., over 7 million people have already downloaded the application, being the most downloaded weight loss application, highlights the source.

Costea often writes about the latest iPhone applications. He is currently writing for a coupon site that offers promo code for nutrisystem discount code and bistro md coupon. He also blogs about coupon deals at discount that share nutrisystem discounts and bistro md coupons.

About the Author: