The concept of a business card is very simple. That one card holds all the necessary information to get in touch with the person with details such as telephone number, address, email and a few others available on it. However, as time pasts, there are other alternative methods deemed more technologically advanced and convenient which would replace the business cards especially after the release of the iPhone and the Android mobile operating systems as there are applications which are much easier and more convenient to use. This article will focus on the much used device, the iPhone.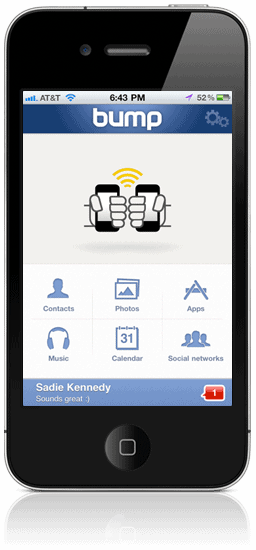 Bump may be one of the most creative application ever created. It works rather simple. All there is to do is to run two iPhones that have the Bump application on and then all there is to do is to 'bump' the two devices together. Contact information will be transferred between the two devices when the phone recognizes the bump. It isn't just contact information that could be transferred but also photos, videos, songs and may others making it one of the fastest and easiest ways to transfer information. The same application is also available on Android devices as well. You may check some vistaprint discount coupons for some cheaper way to solve your problem regarding business cards.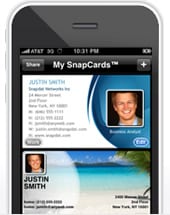 This application works much like a business card but with a touch of technology. Users can create their own business cards along with the designs that they want as well. There are currently 40 designs to choose from with many more to be added in the future. To transfer the business card to other people, all there is to do is to give the person the username of the user and SnapDat will automatically transfer the card wirelessly.  It is a very convenient way to transfer information rather fast as compared with Bump. SnapDat is available for iPhone devices only albeit for free. Checking psprint coupon code for more information regarding the coupons and discounts codes may help.
JumpScan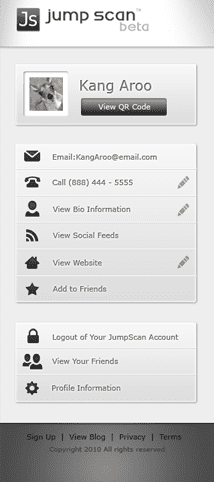 Sending information through the use of QR Code isn't a new thing. In fact, BlackBerry users have been using this method to send their BB PIN to other people. JumpScan takes the use of QR Code further as information given out by JumpScan isn't restricted to only one which applies to the BlackBerry but rather a multitude of information such name, email, phone number, Facebook/Twitter pages and a lot more. The application is so far available to iPhone devices only but a scan of the QR Code will lead to the users' JumpScan page which will show the details that the person would want to share.

About the Author: