Good Apps for Jailbroken iPod Touch. If you have successfully jailbroken your iPod touch, you are free to use several good applications in this itouch. I Assume here that you have already had an idea about third party application of iPod touch and how to install them. Here we are share with you five top of the latest applications for your jailbroken iPod touch.
Live TV Streaming App for your iPod touch – Orblive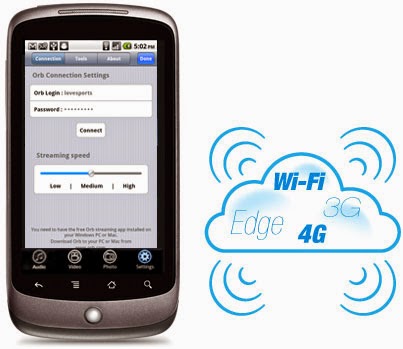 OrbLive is a new iPod Touch app which brings you Internet TV, live TV, and facilities for webcam application on your iPod touch. You can stream live from your Wi-Fi enabled iPod touch. OrbLive is a third party application marketed by Orb Networks. It is one of the first internet TV applications that only work with jailbroken iPod Touch.

iPod touch Remote Control Software for Home Automation – this third party application will let you control your home electronics with just push of a button on your iPod touch.
Google Reader Software for iPod Touch – better searching and other options closely related to PC application.
Raptor – this is an application that provides you with a listing of 'popular' sites and web-applications, like Google, Wikipedia, Daily Horoscope, exchange rate, TV guide, iFeeder, Facebook, Pollen report and others.
rubooks – this is an application for e-book reading.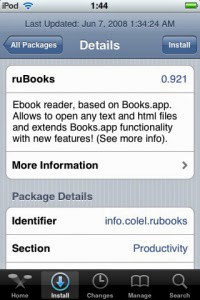 Well, all of apps for ipod touch (jailbroken ipod touch) are come from our opinion, if you have a better suggestion, then please share with us here.

About the Author: