Do you love movies? Are you always waiting for the latest preview, or just need to be able to buy tickets on the go? Well just like everything else for the iPod Touch, there's an app for that – and it's called Flixster!
Flixster for the iPod Touch brings all movie lovers everything they could ever want. When you first open Flixster iphone app, you'll be taken to the Box Office. Here you'll see all the movies that are currently in theaters. And, just by clicking on the one you want, you'll be able to watch the preview, view stills from the movie, and even get show times for your area (just make sure you fill in your ZIP or postal code first!) The Box Office will even give you cool info on the movie like the percentage of people who want to see it, and how much money the movie has already brought into the box office. Once you have all the information about a particular movie, you are then given the option to buy tickets – even if you're miles away from the theater!
Or, if you're already near a theater and just want to know what's playing there, you can choose the "Theaters" feature and a listing of theaters in your area will be pulled up. You can even input your favorite movie theater, so you don't have to go searching for it every time. After choosing a theater, you'll also be given info such as the theater's phone number, and even restaurants that are nearby in case you want to grab a bite after the show!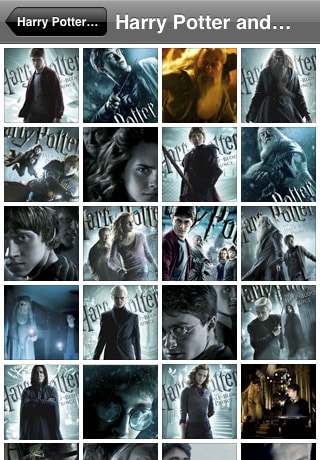 One of the most fun features that comes with Flixster app for ipod touch or iphone though is the "My Movies" feature. Here you can enter movies you want to see, movies you've rated in the past (which is also tons of fun!), and what your friend's most recent ratings on different movies are. Plus, there's lots of fun stuff in this feature such as movie quizzes and information on the top actors in Hollywood today!

The Flixster app for the iPod Touch is something that every movie lover needs to have on their iPod, and it's completely free! You can download it here.

About the Author: