It seems that on the 4th appears to be safe for conference presentation iPhone 5 and iOS 5 since All Things Digital rumors going into the game as Tim Cook announced today will be release the new device in place of Steve Jobs. October 4, represented by those of the All Things Digital conference and for regarding the availability, the iPhone 5 terminal and iOS 5 should appear on the market just weeks after the big event. Besides presenting new products will be a major change in terms of presenters since Tim Cook will take over the role of Steve Jobs on stage and present the new device from the Cupertino Company.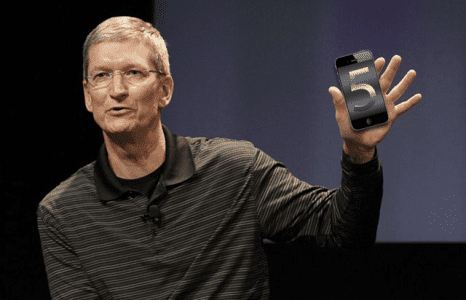 Tim Cook seems to completely take over the role of Steve Jobs during the conference which means that the former CEO of Apple may not present at all on stage. In the past, Steve Jobs introduced the iPhone to Apple, but how long was on sick leave Tim Cook took over and now it is all. You may see iPhone 5 for the first time even in the hands of Tim Cook and the release date of the new device we will find from the new CEO of Cupertino.
If Steve Jobs will not climb at all on the stage then surely a lot of people will be disappointed but the change is normal considering that Tim Cook leads the company now and Steve Jobs has an observer role.
Al Gore, former U.S. vice-president and member of Apple's board, announced today that iPhone 5 will be really released in October. iPhone 5 could be one of the devices that Apple is preparing now because Al Gore says more iPhone terminals will be launched next month. The statement was made by him at a conference in South Africa where he talked about several iPhone terminals that will be launched in October of this year but do not know if it's iPhone 4S/5 or iPhone 5 and a model of 8 GB of iPhone 4.