One of the big update in iOS 15 can be found in the video chat tool FaceTime which allows you to video chat with family and friends.
Among other things, it is now possible to make FaceTime calls to people who do not have an iPhone, as they can join from their browser.
Read: How to Update Chrome Browser on iPhone
In addition, the sound has improved with iOS 15, and it is also possible to blur the background – a feature that is recognizable from similar tools.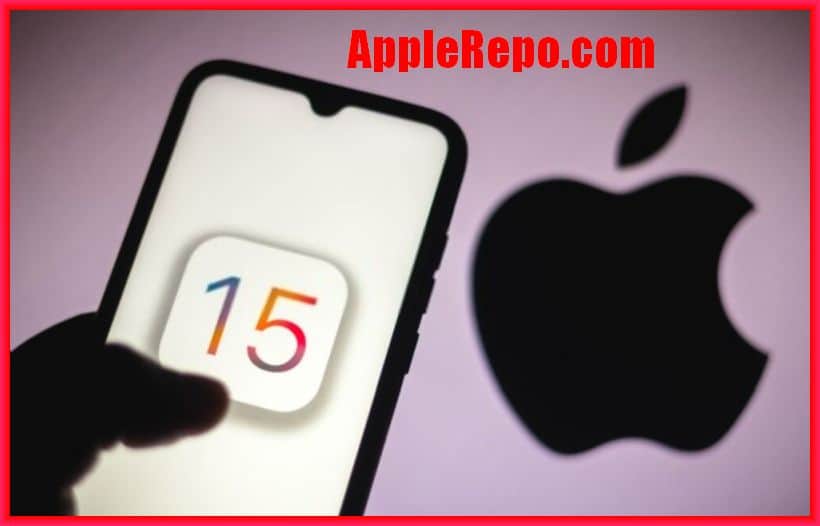 Facetime in iOS 15
In ios 15 You will also be possible to listen to music and watch videos with those you talk to, as it will be possible to share your screen so that others can see what is happening on your phone.
The notifications that appear when you swipe down from the top of your iPhone have also been given a new look. There are now pictures of contacts, while larger app icons provide a better overview.
Smart function in the browser on your iPhone
The Safari browser has also received a handover in IOS 15
New iOS 15 updates can be both good and bad. You usually get used to it after a while, but sometimes it just feels weird. Like the address bar is now located at the bottom of the screen so that it is easier to reach with your thumb, and if you swipe right or left, you can switch between the tabs.
It may sound like a small adjustment to move the address bar to the bottom, but it makes a big difference in practice when you search online. At least we've been waiting for this feature, and the editors' iPhone fans are already using it extensively.
It has also become easier to organize open tabs in groups so that you do not lose track – even if you have many tabs open.
Finally, it is also possible to add extensions to the mobile version of Safari, just like on the computer.
Live text, focus function, photos and everything else in iOS 15
With iOS 15, you can now also use your phone's camera to scan text and translate it. This makes it possible, for example, to copy a telephone number from a business card and use it directly on the telephone.
It's smart and simple, and it actually works really well.
Apple's map service has also received an update, so it has become easier and faster to navigate from A to B. In addition, many more buildings are now in 3D.
With the new Focus function, it has also become easier to avoid annoying disturbances when you use your iPhone. Now you can choose different focus profiles when, for example, you are going to sleep, work, train or just concentrate.
This way, you can, for example, choose which of your contacts you want to receive calls or messages from when you have selected night mode or do not disturb, or which notifications you want to receive. It is easy to configure the various profiles, and you switch between them either via the phone's settings or in the Control Center, which you open by swiping down from the upper right corner.
Apple's new mobile operating system (iOS 15) includes several privacy-related changes:
Email privacy protection prevents senders from seeing if and when a recipient opens an email in Apple Mail. It also hides a recipient's IP address, so the sender cannot determine the recipient's location.
"Hide My Email" lets users share unique, random email addresses that are forwarded to their personal inbox at any time they want to keep their personal email address private.
If you have a newer iPhone, you can update your phone to iOS 15 today.

You just need to go to settings, general selection and software update. If your iPhone can be updated to iOS 15, it will appear here, and then just follow the instructions on the screen.

Make sure you have access to a wireless network and feel free to plug the phone into the charger while you update.

If you do not update your iPhone to iOS 15 manually, your iPhone will prompt you to install the update within a few weeks.

About the Author: