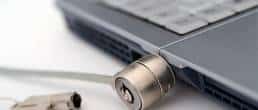 Apple laptops and iMac models are very popular products for computer thieves. If you look on the websites of online sales between private, we see a lot of Apple computers at low prices. There are several OSX applications that combined with online services allow you to locate a stolen Mac.
LoJack (subscription for one year U.S. $ 39.95), Undercover (subscription is $ 49.00 payable only once for an unlimited period), and MacTrak (at $ 24.95 per year) are some of the programs allow you to recover your computer or even an additional chance of to do so.
Many of these programs have a simple operation. An application running in the background transmits the IP address and a picture taken with the camera that comes included with this computer. Recently there was a new application called "hidden" which leaves no trace of the system installation or system preferences. All you have to do is to install the application and restart.
The service search for Mac and when it finds the network will show on Google Maps where the computer is. With this information and pictures are transmitted to the person using the computer, a screen capture, IP address and name of the WiFi network where is connected if is necessary. The information is sent at every 10 minutes as long as your computer is connected to the Internet.
With that information you can go to an ISP or the police and with luck can you recover your computer. Unfortunately this system is not 100% sure. An experienced thief will remove and reinstall the whole system and it will delete the date and the tracking application.
It also recommends using a firmware password but neither this do not provide a minimum security against a less experienced thieve. The firmware password removal process is very simple to do. Now you can not recover your computer but it is good to have your Apple computer series noted somewhere. Thus when it is stolen you can post this series on sites dealing with stolen computer recording.