Best iPad Apps for Students
In my previous post, I was talking about best iPad apps for teachers. But now, I will discuss to you the best ipad apps for students! Of course, the iPad is not just for teachers but for your students as well.
So now get your pens and list down the best iPad apps for students that I will discuss here.
WritePad for iPad
The first best ipad student apps I will discuss is WritePad. This iPad app for student is developed by Stan Miasnikov. WritePad allows students to write their notes like they are writing on their notebooks. Yes, you heard me right. You can turn your iPad as an ordinary notebook, which you can carry around. Moreover, WritePad also gives opportunities to students in highlighting or selecting texts as well as copying and pasting them from one spot to another.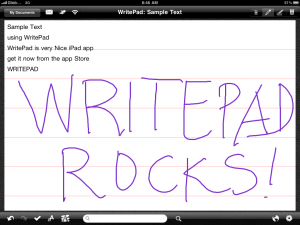 Students will also be able to input special characters on their notes using the WritePad. There is also a built-in spell checker in WritePad. Apart from recognizing handwriting, students will also be able to use a virtual keyboard if they don't like their penmanship. You can also connect WritePad to online social networking websites like Twitter and Facebook. Yes, you can actually use WritePad to update Facebook status or tweet your friends as long as your connected to the internet.
Well, you can also print the notes you have saved in WritePad. Make it sure that there is a compatible printer for your iPad in doing that act.
Get WritePad for iPad for 9.99 dollars ($9.99) at the iTunes store. Get it while it's hot!
MathBoard
Everybody really find it difficult to study mathematics. However, MathBoard can be beneficial for those students who find mathematics very tricky. MathBoard is a very good iPad app for students as they can be able to solve mathematics problems like they are solving it on the board. The background of the user interface is like a black board and the texts are written in white like the ordinary chalk we have in schools.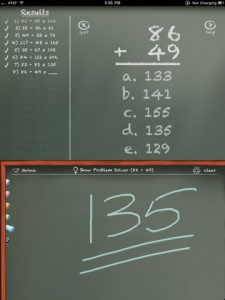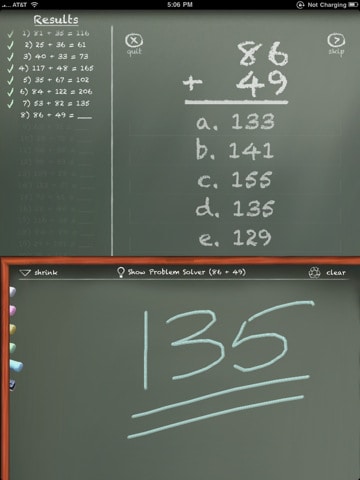 If you wish to improve your mathematical ability, MathBoard will be an edge for you. The application provides various math problems. You can practice addition, multiplication, division, and subtraction by taking the quizzes in MathBoard. You can also set timers for the quizzes and I know it will going to be a great help for every student.
You can purchase MathBoard ipad app for students at the iTunes store for 4.99 dollars ($4.99). Improve your mathematical ability by using MathBoard now!
Pocket Anatomy
Last but not the least is Pocket Anatomy. Pocket Anatomy is another one of best apps for students. This app will surely help them improve their knowledge in biology, particularly about human organs or our anatomy. Pocket Anatomy provides three dimensional (3D) images of various human organs like the heart. It will be a great help for those students who are taking medicine or nursing. Students will be able to improve their knowledge on how different human organs work. Users of the Pocket Anatomy can also enjoy playing games of course still it involves the anatomy.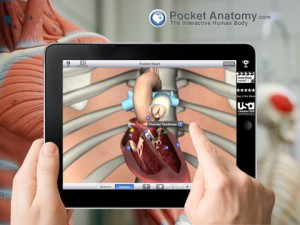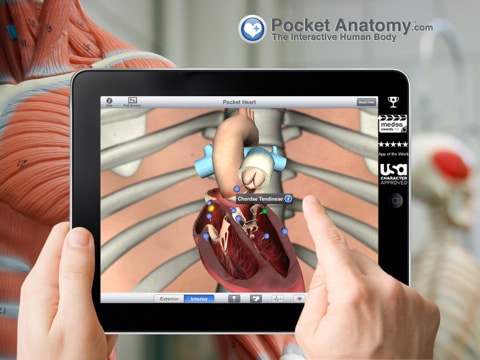 You may download Pocket Anatomy for 6.99 dollars ($6.99) at the official page of iTunes store.
Top 10 Free iPad Book Apps Would be Good for Students
Below are listed Top 10 Free iPad Book Apps which we belive would be great for students:

[carpwp:feed{http://itunes.apple.com/us/rss/topfreeipadapplications/limit=10/genre=6018/xml}][/carpwp]

Well, those are only few good ipad apps for students which we could review here. If you have another good ones, please share them here.

About the Author: