There are currently over 775000 iPhone apps in the Apple Store, and that number grows daily. But they're not all fun and games, or social play. You will find some useful financial apps available for the iPhone, which when used correctly, can help anyone make inroads towards financial literacy and progress. Here are five of the best.money apps for iphone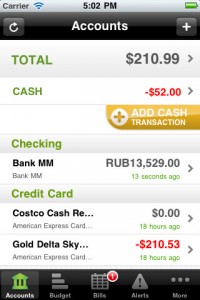 Keep track of where each of your hard-earned dollars go with the moneyStrands app for iPhone. You make a budget, and then enter your income and expenditures. The app keeps track of what you actually spend and compares it to your budget. You can track what you spend by category, giving an accurate picture of where your money goes. moneyStrands displays this information on graphs and pie charts, for quick reference. If you're tempted to spend money on something that runs counter to your saving goals, this little app provides graphic motivation to help you make the best choice.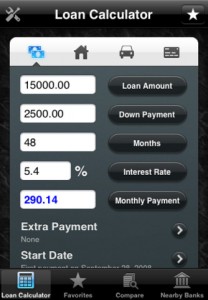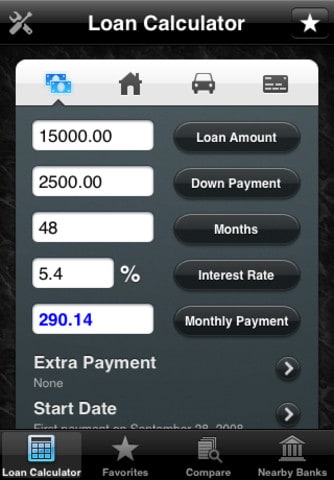 Loan Shark is an app that does the complicated interest math for you. You can use this for loans, home mortgages and credit cards. This smart app calculates how much interest you would pay based on the percentage amount, length of the loan and the monthly payment, along with a few other variables. You can plug different scenarios into Loan Shark to figure out which type of loan works best for your situation. It does the difficult work of understanding and calculating for you.
3. CheckPlease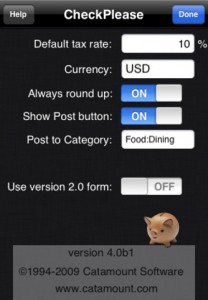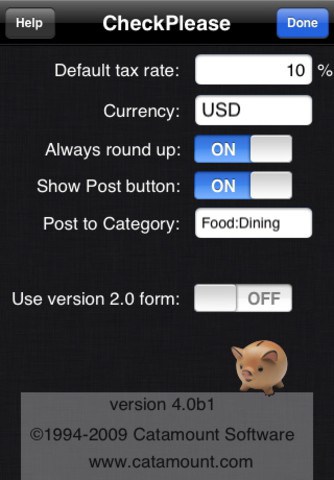 Figuring out tips for dining out and hotel stays can be a trivial thing- and it can be a frustrating thing. CheckPlease calculates tip amounts for you, based upon the percentage that you choose. When you're dining with a group of people, this app can figure out the bill and tip split. It works with several foreign currencies, for those who travel. Unlike similar apps, CheckPlease remembers your last setting rather than reverting to the original setting. This app saves you worry about whether your tip is too large or not sufficient.
This is a popular app that allows any one of us to accept credit card payment efficiently and securely. You don't need to be a business owner to use from this app. Say you're looking to sell an item on Craigslist, to a stranger. Would you rather take a chance on their check, or go the more secure route of taking their credit card? Square's fees are less than what the major credit card companies charge. Plus, more established businesses are accepting Square transactions as a matter of course. This could be a financial wave of the future.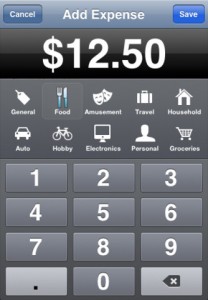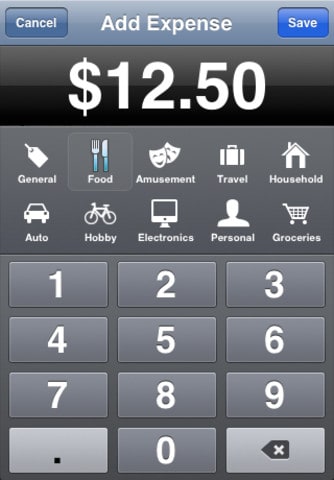 This is a quick and simple app that lets you track daily cash expenditures. It's not as fancy or feature-laden as moneyStrand, (see above review), or similar apps, yet it is useful for times when you want a fast and easy place to record what you spend. You can enter the amount of money you want to spend over a specified time period, then watch the nifty "gasoline gauge" graphic move from Full to Empty as it tallies your purchases. It's great, for example, on out of town trips when you're on the go yet still want to stick to your budget.

Those iphone apps are just a start, as there are many more on the market and certainly a few that will fit your specific needs. Of course, they must be used regularly in order to do the work they are designed for. Most of us consider our iPhones to be must-have items that have the same priority as wallets and pocketbooks. Add a money app or two to go along with your credit cards and cash, and make financial planning a painless part of your everyday routine.

Chase Sagum is a blogger covering Financial topics specifically Credit Repair, around the web.

About the Author: