How to Fix iPod Touch Wont Turn on? – You have bought an iPod and you have eagerly started using it but at some point in time your iPod won't turn on. You have pressed all possible buttons nervously for a couple of times and still nothing!
Steps to Fix iPod Touch Wont Turn On problem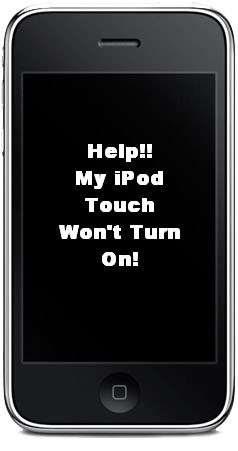 Here are some tips what to do if your iPod touch wont turn on:
First things first – make sure that the Hold switch is off. It can be found on top of the device. In case it is on, there will be an orange part showing. If you see that, your iPod touch wont turn on for good because the orange part means that the lock is on. Any button can be pressed but to no result.

If your iPod is on "orange" just slide it across and press any button to turn the device on.

Even if the Hold switch is in the off position you should try to toggle it from off to on and then off.

You have fixed the Hold button position and your iPod touch wont turn on again? Then, make sure that the device battery is fully and properly charged.

If the problem continues, try to reset iPod device.

In case your iPod won't turn on taking place a regular basis, you should consider updating iPod's software.

Make sure that iPod is the only device in your USB or Fire Wire chain. Then disconnect everything except the iPod, the keyboard and the mouse. See if the device will turn on.

Make sure the connect cable you are using is the cable for USB and Fire Wire from the iPod's set. Check if this cable is in good condition.

If you have tried everything and your iPod still won't turn on, try to connect your iPod device to the built-in port of a different computer to see if iPod turns on.
Well, I hope those tips could answer your "My iPod Touch wont Turn on" big question. And might be you have better solutions then kindly please share them here.

About the Author: