Jailbreaking the Apple iPhone has always been a popular move for many of the owners of the phone simply due to the fact that it allows you to have a lot more freedom with the phone. With the iPhone however, there are constantly being new firmware updates released and this will often mean that the jailbreak method is rendered useless. However, it is usually not too long until a new method is found and if you are running the iPhone 4 on iOS5.0.1, here is the method you will need to use.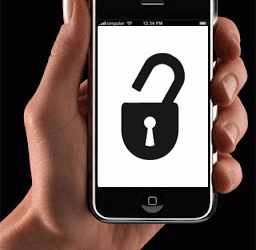 First of all, you should download the iphone Os5 .01 firmware files to your computer straight from the Apple website (download here for iPhone 4 GSM, and Here for iPhone 4 CDMA). After this, you will then need to go and download the Redsn0w 0.9.9b7 program (you could download it here for Windows, and for Mac users, use this one). Once you have it, you'll need to open the software and then select the firmware that you just downloaded (Just go to >> "Extas" then "Specify Firmware". After this, simply click the next button and then the program will start installing Cydia. You'll be asked to plug in your phone after this and to turn it off. Follow these instructions.
There will be a few more instructions after this including putting your phone in DFU mode which you will need to follow. The jailbreak process will be carried out automatically after this and you will soon have your jailbroken iPhone 4. You'll now be able to experience freedom when it comes to apps and download apps that aren't in the iTunes app store.
Jailbreaking iPhone 4 on iOS 5.0.1 Detailed Instructions Via Video
Please watch the video below for more detailed instructions to jailbreak your iphone 4 running on iOS 5.0.1:


About the Author: