If your iPod device has freezing problems you may find this list of hints on how to fix iPod freezing problems very useful: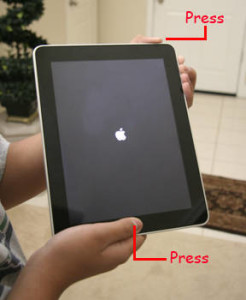 There are many ways to troubleshoot your iPod frozen problem. One of them is using the most powerful iPod repair tools and methods. There are a lot of different ways to fix frozen iPod problems. But the most common one is to use iTunes to restore your iPod to factory settings. This is the easiest way to restore your iPod to its original factory settings. It may be quite a simple process but it can be quite frustrating if you are not careful. The following are some of the best tips to fix iPod freezing problems. iTunes is a well known application for Apple products. It is the only software that can manage all your music, video, and photos on your iPod. If you are having trouble with your frozen iPod, then you should definitely try to restore it to the factory settings.
How to fix iPod freezing problems
The first and easiest step is to switch the Hold button on top of it. After switching, wait a few seconds and then turn the button off.

Fixing iPod freezing problems could have a more complex routine to some extent. If you press and hold the Menu button as well as the center select button for about 10 seconds, you will restart your iPod. For most iPods this is actually the combo reset button. Some older versions of iPod would use the Manu and Play buttons rather then Menu and Select.

Letting the device run out of battery is another way to fix your frozen ipod. Depending on the battery charge, you could be waiting for a while but this method always works at the end.

If you are using iTunes, you can fix iPod freezing problems in another way. It is a simple step by step process. However, in some cases it may take up to 30 minutes. If you have purchased music you will have to back it up. Fixing this  iPod freeze problem with iTunes may lead to loosing all the music on the iPod. You will have to reload it and this is the main drawback and time consumer related to this method.
To reduce the need to fix your frozen iPod, you should take some precautions to escape freezing. Jogging with your iPod is something you should not do. IPod's HDD is not designed to be used in such an active environment. You should always have this in mind despite all the massive manufacturers' advertising which tries to convince the customers just the opposite.

Here is a useful tip in case you are addicted iPod jogger: mounting the iPod on the upper arm does the trick. You will forget ant issues concerning how to fix iPod freezing problems for good. Happy iPod jogging!

About the Author: