We all are on our smartphones 24/7. We have an almost intimate relationship and know everything about our favorite device, because, after all, our phones know everything about us! We have downloaded merged and blended the perfect combination of app, tools and gadgets to make them hum with productivity.
There isn't anything been left out right? So you know all your hidden codes in your iPhone? You know the quick codes to call up your device's information with a couple of taps on your keypad. These codes give you access to the secret information on your iPhone. You can also make significant changes to all your relevant settings, without going anywhere near the iOS settings app.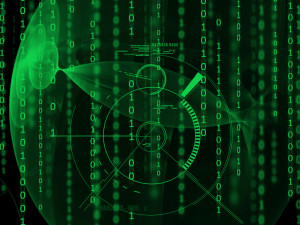 Source: Flickr
So you know the following -yes?
Let's find out.
The first thing that will blow your mind is the iPhone Field Mode to test your connectivity. Just dial *3001#12345#* and press call. Cool, your now looking at the grey screen with all the critical information. Okay, signal strength indicator is the one at the top left. Any number above -80 is full bars in normal speak.
If your phone shows -110 or worse then you don't have enough signal to call out. Let's recap – max strength is about -40, and no reception or worse is about -120 to -140. Do you like that? If so, hold down the power button and when the message to turn off appears press home. Done, no more misleading signal bars. You can switch back at any time by pressing 'on' as soon as you see it in the top left corner.
The other iphone hidden codes are also interesting.
Code *#33# will tell you your call barring settings. Use this tool for de-activating by typing *33*pin# and #33&pin#. Don't forget to use your sim pin as the pin.
Code *#43# will inform you if call waiting is switched on. 'Call waiting' forms a queue of incoming calls if you are engaged and you get an alert to know a caller is waiting. So turn on with *43# and off with #43#.
Code *#06# will inform you of your IMEI identifier number. You will need this for remotely shutting down your phone in the event of theft. Backup control is accessed within the settings app.
These settings may seem strange being hidden away, but they are embedded deep in the phone for good reason. These codes are never going to get contaminated by software or less than full downloads. The manufacturers have designed them to be part of your phone as if they were engraved on the circuit board.
It is recommended to practice with these to get a feel for the ease of use of hash codes, and to see if this information is relevant to the user. Once you are comfortable with these codes, you should think about changing the look of your iPhone for good.  Don't just go with the latest screen theme that is currently trending but reflect on how important your phone is to you and why you should form a stronger bond with it for when bad things happen. Have a look at this article and learn how better to set up your iPhone just the way you want so it's fully appreciated and organized to suit.
Faisal Wahab Khan
Faisal Wahab is a writer and content marketer who is a computer science graduate and a tech geek. He is a part of the team at MobiWoz which is a tech blog providing latest mobile news and app reviews.