iPad Air Wi-Fi Connection Problems – Apple Repo dot com, The new upgrades to the iOS 8 brought with it a wide range of thrilling features that has excited a lot of Apple device users. However, some users are experiencing a couple of new glitches and quirks after they acquired the latest software update. For instance, one problem you might experience is when your iPad air cannot connect to a Wi-Fi connection. Although some of the worst issues are confined to the earlier versions of this software update, many Apple devices still experience it despite the latest software updates. These iPad Air Wi-Fi connection problems can be really frustrating however luckily, there are some simple solutions you can apply to resolve these problems.
Simple iPad Air Wi-Fi Connection Problems And Solutions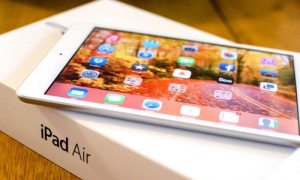 Here are some of the common iPad Air Wi-Fi connection problems and their corresponding solutions.
• Reset your network settings. If you are lucky, an easy reset connected to your network settings will able to fix your iPad Air Wi-Fi problems. This step typically works best since it can clear away many settings that have caused the problem in the first place. In order to find the network setting reset option, you first have to go to Settings then go to General, and then click Reset.
• Check for latest updates. Although some updates are supposed to correct any glitches, sometimes an update can cause a brand new set of problems. For example in iPad Air, an update from iOS 8.0.2 to iOS 8.1 actually led to Wi-Fi connection problems. However, updating to the newest form of iOS 8.1 should be able to find those problems.
• Check and then customize your DNS setting. Make sure to check your DNS settings. After all, your connectivity problems might be caused by problems in the DNS servers operated by your ISP (internet service provider). If this is the problem, then you can simply try to alter the DNS settings of your device. Some users change their DNS servers to Google operated DNS servers. On the other hand, there are some who prefer to use Open DNS servers. Once the IP address of your new alternate DNS server is found, you can then encode those into your settings. Encode it into the Wi-Fi portion in the Settings of your device.
• Turn off your Wi-Fi networking location services. Oftentimes, your geolocation service can be the cause of your iPad Air Wi-Fi connection problems. If this is the case, turning off your Wi-Fi networking location service can definitely help. To try this solution out, you have to go Settings, then Privacy, and then click on Location Services. Once you are in Location Services, make sure to look for the System Services and click it. From there, you will be able to turn off the Wi-Fi Networking connected to your geolocation service.
These are just some of the most common reasons behind your iPad Air Wi-Fi connection problems and the corresponding solutions that you can do to fix them. Make sure to carefully study and consider each one and follow them. However, if none of these solutions work out, do not hesitate to visit your local Apple store.