I was so pleased to introduce 10 Copies of AnyTrans iPhone ipod transfer Giveaway (Save $39.9/unit) to you and you. As it's only about a week 'til Christmas, I'm writing to share you free offer as a Holiday Gift for below reasons:
1.    It may be quite tempting to buy iTunes gift cards for the music lover in your life, but our AnyTrans could be much more economical owning to its flexibility, e.g., importing songs from everywhere right onto iPhone, iPod, and iTunes.
2.    Having a new iPhone 5 or iPad mini is really cool for both kids and grown-ups.  And it could be way cooler if you can move music and Apps (with game progress) from old devices onto the new ones without any hassle.
3.    An iPhone or iPad cannot be a perfect gift for your movie-obsessed friends. They still need to AnyTrans to make all movies in HD quality playable upon their shiny new devices.
See: http://www.imobie.com/anytrans/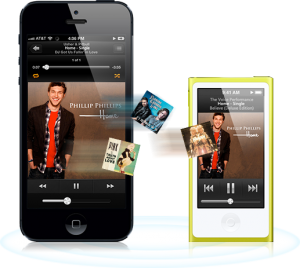 AnyTrans is the first in its kind that gives you such an all-in-one and best-value iPhone, iPad, iPod utility. Now you are about to put music, movies, Apps and everything entertaining right onto iPhone 5, iPad mini, iPod touch 5 and all iDevices ever made. Best of all, you can convert iPhone videos so as to enjoy them on the move.
That's the very reason they picked up tehir Full-featured and Ultimate product as a humble Christmas Gift to you. This $39.9 iPhone iPod Transfer may hardly be your best choice but we still look forward to the possibility of working together to bring this software into your offering. Here are another 10 copies of AnyTrans:

——————————————–

NTXX-7N4D-URNU-OVVW-R36K

KZ6X-8T4N-NUDQ-6OFX-ICGX

TTXT-HN46-URNU-OVVF-R36K

XZ68-QT4B-DQUR-V6YK-ALWV

A4FZ-MT44-DQUR-V6YW-ICGX

B4FQ-FT4P-URNU-OVVA-B8LN

A4FK-MT4D-NUDQ-6OF4-ALWV

ETXP-LN4E-URNU-OVVX-ALWV

4Z6B-RT46-URNU-OVVC-LKCB

Q4FW-PT4A-NUDQ-6OF7-YZDT

———————————————

At last, dear editor, Sincere Wishes to You and HAPPY CHRISTMAS~~!

About the Author: