Get FREE $50 Gift Card from Toys R Us When you Buy Any iPod Touch
Get FREE $50 Gift Card from Toys R Us When you Buy Any iPod Touch
We want to say Happy Thanksgiving for you All! Today we got an email from Toys R Us,  the email said that you could get FREE $50 Gift Card from this popular online babies store when you buy any apple iPod Touch thru Nov 25 2011.
This Toys r Us ThanksGiving CyberSale deal is only valid in-store Purchase only.  Quantities are limited and  no rain checks. Promotional Gilt Card valid beginning 6 hours alter activation and expires 1/23/12, except where prohibited. Limit one promotional gilt card per guest. Offer expires 11/25/11.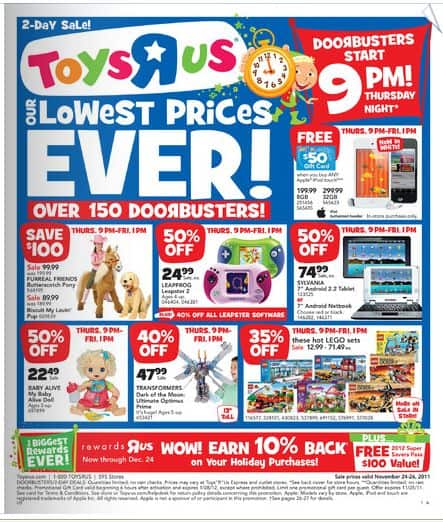 Check out the deal Here.