iSkysoft Free Video Downloader for Mac Review. YouTube is a great site for people to share and find interesting videos. Ever view a YouTube video that you like it so much and want to save it to your Mac or your portable player like iPod so that you can enjoy them on-the-go? I do!
Actually, Safari provides the rudimentary support for downloading YouTube videos in its Activity window. But it is a little bit tricky and troublesome to achieve the task. The only advantage of using this method is that you don't need to install applications on your Mac. However, if you want to download tons of videos from YouTube, this way can be really troublesome and time consuming.
A better alternative is Free Video Downloader for Mac, which is specially developed to provide Mac users the best solution to download videos. The Download button activates automatically when a video is detected on the webpage open in Safari, and with a single click, you can save your favorite YouTube videos to your Mac instantly. YouTube video downloading has never been easier!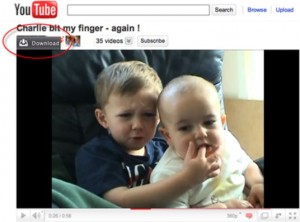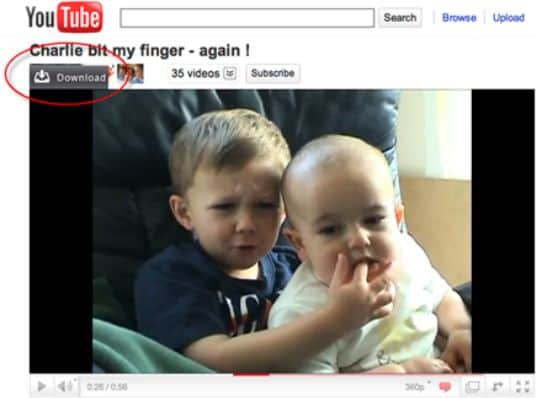 If downloading YouTube videos to your Mac is all what you need, then Free Video Downloader for Mac works like a charm for you. Actually, the advanced version of this app >iTube Studio for Mac can do more.
iTube Studio ' real power is in what you can do with those downloaded videos. For example, the utility makes it easy for Mac users to convert downloaded videos for portable players and video/audio editing tools. It provides a list of useful presets including iPod, iPhone, Apple TV, HTC, iMovie, Final Cut Pro and more. You can also download video from many other video sharing sites like YouTube, FaceBook, Bing video, TNT, BREAK, Google Video, and so on.
There are a number of other useful features, like FLV video playback, search and management. However, nothing is perfect. iTube Studio also has a few other drawbacks. For instance, you can search YouTube video in the Window of the software and download it directly. It not free and cost $19(retail price $29) during Halloween promotion. Honestly, it's cool and well worth the money.
PS: The latest version of Safari seems to disable this download function, and change it to video play back.