EuroBasket 2011 Cards iPhone app Review
Are you a fan of fantasy basketball manager games? Do you like to own multi-million dollar players & put them to test? Then the EuroBasket 2011 Cards iPhone app is for you. Guys at Itero IT have come up with this free fantasy basketball manager gaming app that makes sure people like you and me can do a great job at managing players.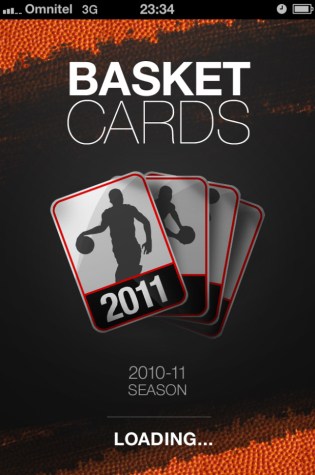 The eurobasket cards app has a smooth UI with high quality player images, detailed player stats and is pretty basic to get started with. You type in a name for your team and with a limited credit buy players for each position. The app is based on the ongoing EuroBasket 2011 Championship in Lithuania, so don't expect Kobe or LeBron to be there. You only get to choose top European basketball players like Parker, Gasol or Nowitzki. Once you have bought your players, you have to wait for the scores to get updated as player ratings are calculated based on actual player performances during the Championship. So if on a day say, Nowitzki scores 40 points, you are all set, but, if he pockets less than10, well then you get less points. This feature makes the app exciting as one has to be on top of all the games and player performances.
If your team does not perform well, then you can trade your players any time but within the credit. It's going to be all chop and change until you find the right balance. A small hint would be to pick the top players on a match day and then trade other players for the next match day, as this will ensure you have the best pick every time.
EuroBasket 2011 is halfway through and if you haven't yet started playing, you've got a lot of catching up to do.
This eurobasket cards app game is fun and challenging and is for the purest of European basketball fans. So if you are one, don't miss out on this one.
The EuroBasket 2011 Cards app can be downloaded for free from the iTunes Store.