Where to Find Downloads on iPhone – AppleRepo, If you rely on your iPhone to store and access your digital files, quickly accessing them is key. Whether you've downloaded pictures or videos sent in a text message, email attachments, or anything else, the faster you can get them off your device and onto your computer, the better.
If you've ever wondered where all your downloads are stored on your iPhone, Apple's Files app is the answer. With iOS 11 or 12, the app connects you to all of your device's storage locations, both locally and in the cloud. This means you can access downloads even if you don't have an internet connection.
Users running iOS 11 or newer have the ability to organize downloaded files within the Files app according to their file extensions. Previously, files would be stored in a folder given a file type after download. However, in iOS 11 and later, those download files can be directly accessed within the file-management application.
iOS 12 and newer automatically saves images and videos sent and received through Messages in the Photos app. If you want to delete a message or image, just touch and hold on it until it jiggles, and then tap Delete.
Apple's Files app is a more user-friendly method of accessing images, videos, and files saved on your phone's apps and cloud services. The official file manager for Apple-operated iOS 11 and up is the Files app.
Read: How to Transfer Files To/From iPod Touch/iPhone From PC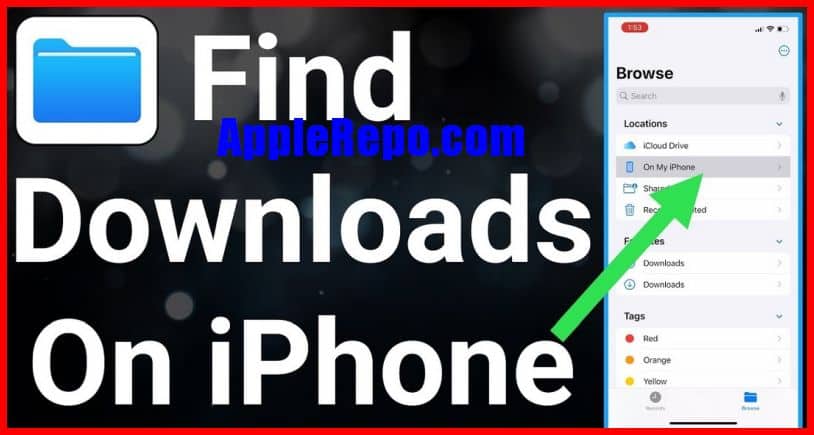 How to Find Downloads on iPhone
If you want to access the Downloads folder on your iPhone, here's how to get there: Tap the Files app. Then, tap the Downloads icon. To see all of your saved files and images, tap the folder and explore the list of everything stored on your phone. You can also search for specific content by typing a term or phrase in the search bar located at the top of the screen.

Or you could try more quick way. To find out which downloads you've stored on your iPhone, open Spotlight Search. Swipe one finger downward from the middle of the home screen, and then type "Files" (without the quotation marks) in the results list.

In conclusion, there are a few ways to find downloads on your iPhone. The quickest way is by using the Spotlight search. Another way is by using the Files app. Whichever way you choose, you'll be able to find and download what you need in no time.

About the Author: