iPhone in Medical Application
iPhone is also doing very good job in medical fields. It gives a clear description of both common and complex EKG findings. Sample ECGs are also present for easy reference and visual learning. It also contains review etiology and differential diagnoses of EKG findings. The first ECG program available for iphone in popularity is only in the apple store. This iPhone Medical application is a must for doctors, residents and medical students. The ECG guide is the first and foremost ECG/EKG reference and learning tool for the iphone.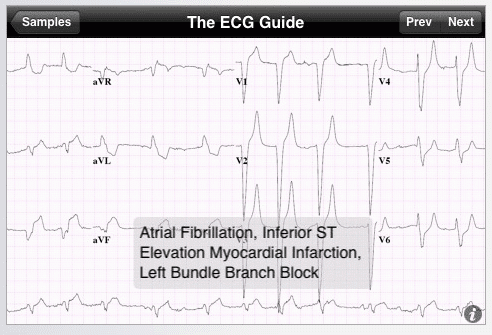 There are 2 ECG programs for iPhones available now. they are the"The ECG Guide" and the "Instant ECG". "The ECG Guide" is developed by the QxMD software and the "instant ECG is developed by the iAnesthesia case logs. The ECG guide has features like detailed approach to 12 lead interpretation, detailed approach to arrhythmia interpretation, extensive notes on ECG findings, 100 sample ECGs, all ECGs are high resolution and can be zoomed for detailed view and the price is just $5.the key features of instant ECGs are simulated rhythm strips, quiz feature, use of visual elements and the price is $10.when both the applications are compared definitely "The ECG Guide" is proved superior and more practical. Both the iPhone medical Applications programs are available in apple store and can be downloaded through iTunes.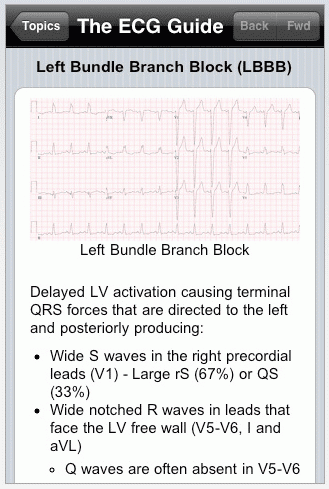 You could Download this Best Medical Apps for iPhone Here.