iBooks app for iPhone, iPad and iPod Touch. iBooks is basically a bookstore that is available on your iPhone, and it also gives you a nice way of organising your books,. But is it really any good?
Well, let's start by looking at the visual appearance of the iBook app. This is one of the things that Apple is usually good at and we have to say, they certainly haven't disappointed with this app and it looks as fantastic as ever. All of the books that you have purchased are arrange on a 'virtual bookshelf' which really makes finding the book that you want to read easy and pleasing on the eyes.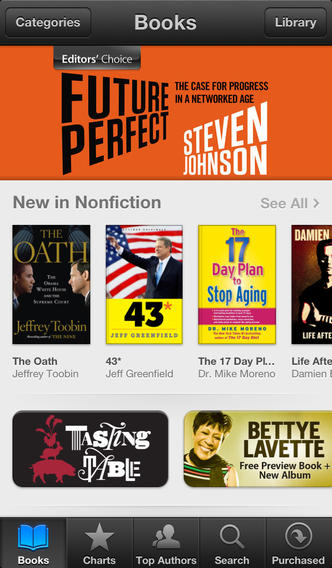 One of the issues with this iBook application we have found is that on older versions of the iPhone, the app tends to run rather slowly. With the iPhone 5, iphone 4 and even the 3GS, there isn't really any problems with the application, but on the 3G, it seems to take quite a while to load up, however, once it is loaded up, there aren't any real problems.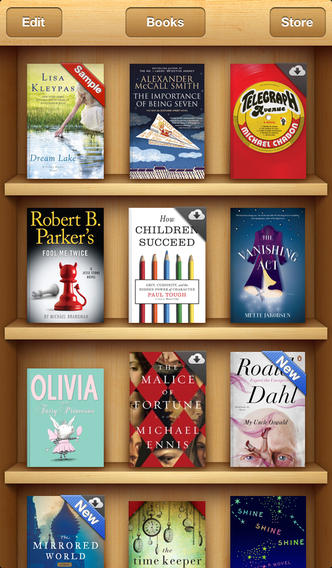 Overall, the iBook iphone app is off to a good start and we would say that it just needs a few tweaks from Apple. There are some great features such as being able to bookmark pages and make notes on them. We would say that being as this app is available for free from itunes apps store here, Apple have done a good job.

About the Author: