Wind OS App for iPhone or iPod Touch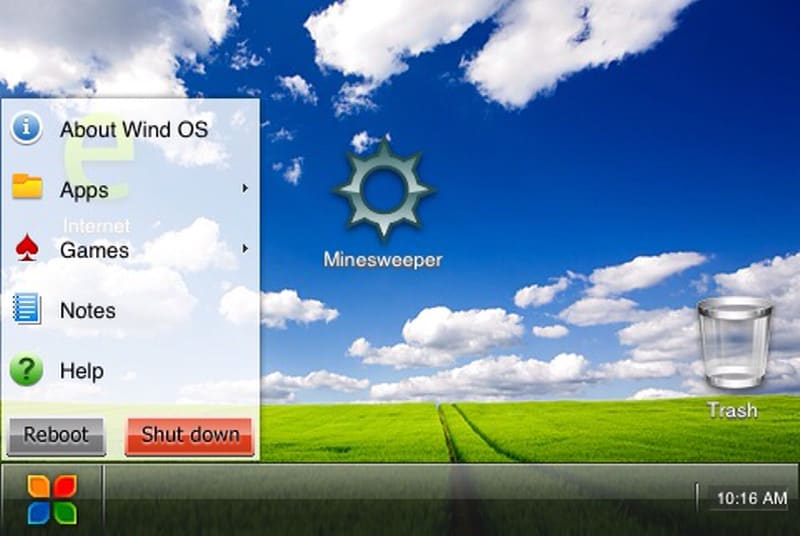 Well the new craze is to have more accessories than the original software itself. When you search for the iPhone you end up seeing more information on its accessories which are really cool and entertaining. There are several operating systems that we have come across but Wind OS application is an emulator that could be loaded on your iPhone to make it look like a windows phone. This is really one of those cool features on your iPhone making it look more interesting.
Emulators tend to show how a particular application functions and look. Though we all know that iPhone and iPod Touch are from the MAC manufacturers, Wind OS app for iphone or ipod touch gives the exclusive windows XP look to your iPhone. This comes with an inbuilt browser, notepad feature and the minesweeper game all put at the same place. Though a couple of them might be separately found in your iPhone it is fun to have all of them together. The software also gives an attractive background that looks exactly like the windows OS. The best part is the price which is as less as $0.99 making it more affordable for the great look that it provides.
The emulator adds to the fun part of it as it gives an image with the loading bar going across with the words that your OS is loading giving a feel as though your computer is really loading on your iPhone. This application by Bamboo Group could have had more accessories at least with respect to more games but then there is always scope for additions on the subsequent updates. The cool feature in this application is the inclusion of messages from the windows Guru Bill Gates with some tips. Another is the ability to access the BSOD errors through your emulator. The sound feature is also good when the app is on and gives the sound of a cooler and does not hurt to have when it is offered at such a low price.
Post Tags: Windows Xp Simulator