Why Uninstall Cydia?
iOS fans all of the world are crazy over utilizing Cydia to get hooked up with only the best applications, packages, and system extensions on their iPad Touches iPads, and iPhones. Cydia is especially popular amongst owners of jailbroken Apple products, allowing them to utilize underground perks and features not normally endorsed or supported by Apple that can be used for gaming or recreational purposes on their systems. In certain cases, Cydia, once downloaded, is utilized more often than the official Apple App Store. Many users remain dependent on their services to achieve all of their iOS desires, as it's usually automatically installed on a device through most mainstream jailbreaking methods. Yet, uninstalling Cydia from your system can be a hassle- one may not be sure where to begin.
How to Uninstall Cydia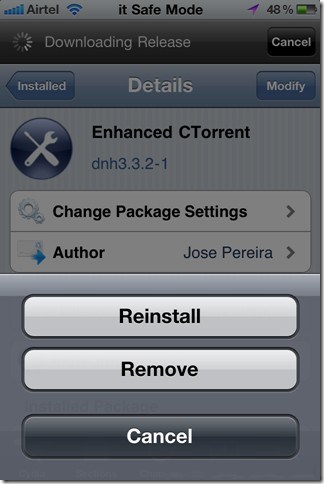 Deciding to uninstall Cydia requires some thought- this means that you are removing the equivalent of your App Store from your device, therefore you should consider the reasoning behind it prior to completing the action. Most people who want to uninstall Cydia want to remove any errors or bugs they have accumulated over their time of use- others are mislead and believe it will undo their jailbreak of the iPod. The truth is, removing Cydia will not remove the jailbreak of an iPod, both actions are completely separate. The quickest method to uninstall Cydia would be to access it on your device with all features loaded completely, hit Manage, and then go to the 'Packages' option. You will be provided with a list that includes Cydia once you find an 'Edit' option on this page. Select 'Cydia', and tap the button that will have a red minus sign, the typical Apple signification of a deletion or removal. A restoration of the iPad, iPod Touch, or iPhone is necessary if you wish to remove the jailbroken orientation of your product, though many do not choose to do this as full restoration/system reboot can lead to the loss and malfunctioning of many files. If your iOS device is chock full of things that are important and irreplaceable, this option is not recommendable unless you are willing to sync your iTunes and device and transfer your data onto a PC/Mac, and then transfer it back over again.
In some newer Cydia packages, the user is not allowed to select the Uninstall or Delete option if they wish to. There have been a few solutions to uninstall cydia that have been uncovered, without the help of a PC. Akin to the method above which doesn't work for all versions of Cydia, it is necessary to go to 'Cydia Packages' once within the program, the option 'Modify', and hit 'Remove'. From here, you may confirm your choice and 'Force Removal'. Close the window. At this point, you will realize you are stuck within Cydia, yet it only has an on-screen appearance and doesn't actually exist within your system anymore. This will cause an error in which you cannot navigate within the nonexistent, uninstalled Cydia in order to exit out of it. You must force the restart on your iOS device by holding the 'Home' key and top Power button. Due to your sudden and dramatic changes to the iPod Touch, iPad, or iPhone, your system may take a while to reboot and fully function following the aforementioned actions.
Well, those are most common methods to uninstall cydia from your ipod touch or iphone. If you have another simplest method to uninstall cydia, then please kindly share it with us here.
Post Tags: how to uninstall cydia