Apple Officially Ditches Carrier IQ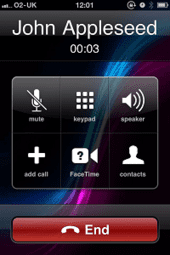 Carrier IQ has been a big name in the news lately because of some serious allegations about wire tapping. Apparently nearly all smartphones and all carriers use Carrier IQ for data tracking and it may be used for illegal monitoring as well. Fortunately Apple has officially pulled the plug on any form of support for Carrier IQ on the iPhone, and previously it had little to now power, so Apple users can rest easy compared to other smartphone users.
Apple has previously used Carrier IQ on the iPhone but the latest iPhone including the iPhone 4 and iPhone 4S did not support the system. This means that, obviously, anyone with the newest iPhone generation is unaffected, regardless of everything else. As for other iPhones, Apple has officially removed all Carrier IQ control through iOS so Apple users can rest easy knowing they're not being tracked.
Read the full story here